Lodge 6-Quart L12CO3 Cast Iron Camp Dutch Oven Review
If you are in the market for a high-quality Dutch oven for outdoor cooking and camping, then look no further than the Lodge 6-Quart L12CO3 Cast Iron Camp Dutch Oven Review.
This 5-qt cast iron Dutch oven is one of the best ovens with multi-functional features. It is a traditional Dutch oven that provides you with all the functions that a regular Dutch oven will and with that many other functions too. The oven comes with a Wire Bail Handle which is perfect for cooking on campfires and tripods.
In this review, we will be sharing the main reasons why we highly recommend this particular Dutch oven. We will look at the product's main key features, as well as look into its customer reviews. On top of that, we will also be sharing the main pros and cons that other purchasers experienced.
Disclaimer: As an Amazon Associate I earn from qualifying purchases on my website. If you make a purchase through links from this website, I may get a small share of the sale from Amazon and other similar affiliate programs.
Lodge Cast Iron Camp Dutch Oven, 6-Quart
If you know you already want to purchase this Lodge cast iron camp Dutch oven click the link to check it out and see it as well as other sizes at Amazon.
Features
This camping Dutch oven has a generous 6-quart capacity

Great for use in a campfire or fireplace cooking

This product is pre-seasoned from the factory and ready to use

The included Cast iron lid conveniently inverts for use as a griddle

Proudly made in the

United States of America

This Dutch oven measures 12-inches in diameter by 3.75-inches deep

This product includes a Lifetime Warranty
Here is my quick verdict. We definitely believe this product is a must-have outdoor accessory. It is perfect for anyone who craves an authentic camping experience with friends or family.
For that reason, this camping Dutch oven should most definitely be on your radar.
Review
The Lodge camp Dutch oven
is very well constructed of solid cast iron. It boasts a large 6-Quart capacity for preparing larger meals for family and friends.
This particular model measures 12 inches in diameter by 3.75 inches deep. It is built to handle high-heat situations and is perfect for a campfire and even fireplace cooking.
Since cast iron is very efficient at retaining heat, it will stay hot longer even in cold outdoor locations.
Like most cast iron products, this Dutch oven is pre-seasoned from the factory. However, you should always thoroughly wash and re-season your cast iron cookware before its first use.
It is also very important to always re-season your cast iron Dutch oven before every use for the life of the pan. Continual seasoning with cooking oil is imperative in order to keep and maintain a quality cooking surface.
One of the best features of this product is the fact that the cast iron lid inverts for use as an outdoor griddle. Making this item a double Dutch oven, wow how versatile is that?
If you would like to view another double Dutch oven, then you may want to visit my review of the Lodge double Dutch oven. Even better is the fact that hot coals can be placed on top of the lid and pan to hold in even more heat.
As with all Lodge Company cast iron products, this item is proudly made in the United States and has been for over 100 years. If that wasn't enough, this Dutch oven comes standard with a Lifetime Warranty to give you extra peace of mind.
Pros:
A generous 6-quart capacity will easily feed large camping or hiking groups

Built specifically for high heat temperatures in fireplaces and campfires

The included lid doubles as an outdoor griddle

The product is made in the United States of America

A lifetime Warranty is included
Cons:
Customer reviews reported that their Dutch oven cracked while being shipped

Like all cast iron, this product can NOT be washed in the dishwasher
Conclusion Lodge 6-Quart Cast Iron Camp Dutch Oven
As you can clearly see, the Lodge 6-Quart L12CO3 Cast Iron Camp Dutch Oven is a cut above the rest. It is the premier piece of cookware in its category and offers real value anyone can appreciate.
If you are serious about outdoor cooking and want a superior product, then you need to look no further.
We gave this Dutch oven high marks for its convenient double-duty lid. While you are keeping stew or chili hot in the pot, you can cook eggs or grilled cheese sandwiches on the griddle lid.
Here at Ovenspot, I believe that is a great product with amazing features.
If you need further assistance in selecting the right Cast Iron Camp Dutch Oven why not jump over and take a look at my article on the "3 Things to Look for In a Good Dutch Oven"?
If you would like some information about Lodge Dutch Oven Sizes you should go over to my article and check the sizes out. Check out the Lodge Dutch Oven Size Chart.
Whether you find it overwhelming looking for that perfect piece of outdoor cookware, or maybe you need a replacement for an older, worn-out model.
You definitely can't go wrong with the Lodge 6-Quart L12CO3 Cast Iron Camp Dutch Oven.
If you would like to look at a similar camp Dutch oven you can check out the review of the Lodge Seasoned Cast Iron Deep Camp Dutch Oven – 12 Inch / 8 Quart.
This Dutch oven actually made it to the "Best Dutch Ovens for 2023" list. Jump over and read this review as well as take a look at the other nine Dutch ovens which made the list this year.
Lodge Seasoned Deep Camp Dutch Oven! See it at Amazon for yourself as well as check out what others have to say about this fantastic product. Happy Camping!
Recommended Reading
Lodge Camp Dutch Oven Sizes and Lodge Dutch Oven Sizes
Every Lodge Dutch oven size is available to you in a concise article! Check out Lodge Dutch Oven Sizes.
One-Pot Cooking Rocks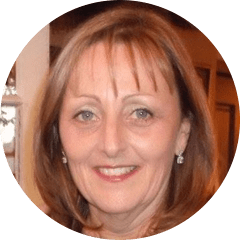 Michelle – Author
Hi, I'm Michelle the founder, owner, author, and editor of OvenSpot. My passion for one-pot cooking commenced when I was working to prepare cafeteria lunches for school students. I am now on a mission to assist you in choosing the cooking pot or appliance you will use every day. As well as in-depth information to assist you in using and caring for your cookware and appliances.
Questions? Reach out to Michelle at [email protected]