Review of The Guy Fieri Light-Weight Cast Iron 5.5-Quart Red Dutch Oven
In this review of the Guy Fieri, light-weight cast iron 5-5-quart red Dutch oven it is my hope that you will be introduced to a new lightweight cast iron Dutch oven. That could well suit you better than a traditional cast-iron Dutch oven as it is much lighter to transport.
Disclaimer: As an Amazon Associate I earn from qualifying purchases on my website. If you make a purchase through links from this website, I may get a small share of the sale from Amazon and other similar affiliate programs.
Guy Fieri Light-Weight Dutch Oven
If you landed on this page but you already know you wish to purchase the Guy Fieri Light-Weight Cast Iron 5.5-Quart Red Dutch Oven it is one of my favorites click here to see the price.
Features
This Dutch oven is constructed of durable cast iron with an enamel-coated interior making it weigh 50% less than similar-sized pots.

The pre-seasoned interior allows for easy searing and browning of meats as well as a quick cleanup.

The tempered glass lid ensures flavors and juices are kept right where you want them. Inside the food.

The clear tempered glass lid also allows you to see the food cooking without lifting the lid and letting the heat escape.

This Dutch Oven is oven safe up to 400 degrees Fahrenheit and can be used on gas, electric, induction, and

ceramic cooktops.

This oven is not safe for dishwashers. Hand washing is recommended by the manufacturer.

Oven dimensions 15.6 inches x 11.5 inches x 8.6 inches.

Weights 7.15 pounds.
Review
This lightweight and durable cast iron Dutch oven has a ceramic coating for easy cleanup and safe cooking. It sports a tempered glass lid that keeps all the nutritious moisture inside the oven.
This piece of cookware can be used on gas, electric, ceramic, and induction cooktops. It is also oven safe to 400 degrees Fahrenheit.
As the Dutch oven is only 5.5 quarts it is a great size for small families or groups of people. Unfortunately, this oven needs to be hand-washed, so cleaning in the dishwasher is not an option.
What Can I Prepare With This Dutch Oven
You can cook any dishes in this Dutch oven that you would prepare in any Dutch oven. These include but are not limited to stews, casseroles, oats, beans, chili, pasta, rice, roasting, and making perfect bread every time.
Where is the Guy Fieri Dutch Oven Manufactured
This Guy Fieri lightweight Dutch oven
is manufactured by Syratech Domestic and is made in China.
The Pros and Cons
Pros
The product is lightweight and durable

Is ceramic coated for easy cleanup and safe cooking

Oven safe up to 400 degrees Fahrenheit

The tempered glass lid makes sure all juices and flavors are sealed in the meat

This product can be used on any stovetop including gas, electric, ceramic, and induction
Cons
This product cannot be washed in a dishwasher, hand wash is required.

Unfortunately, as this is a 5.5-quart Dutch oven it really is made for smaller groups or families.
My Verdict – Guy Fieri Light Weight Cast Iron Dutch Oven
I believe this Guy Fieri Dutch oven would suit a small family as the oven has only 5.5 quarts capacity. The modern look of this red Dutch oven with metal trim and tempered glass lid would fit into any kitchen decor.
Even though this oven is lightweight being made from cast iron with a yet extremely durable enamel-coated interior. As with all cast-iron Dutch ovens, it will still provide the wonderful flavors and moisture of your favorite dishes.
The best part is that it will be much easier to carry and move from the cooktop to the oven to the table for serving due to its lightweight nature.
CLICK HERE on this link to get your Guy Fieri Light Weight Cast Iron 5.5-Quart Red Dutch oven today
Want to check out the latest information about Dutch ovens and their brands? See them here at the best Dutch ovens available in 2023.
One-Pot Cooking Rocks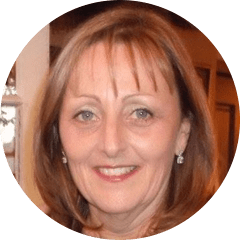 Michelle – Author
Hi, I'm Michelle the founder, owner, author, and editor of OvenSpot. My passion for one-pot cooking commenced when I was working to prepare cafeteria lunches for school students. I am now on a mission to assist you in choosing the cooking pot or appliance you will use every day. As well as in-depth information to assist you in using and caring for your cookware and appliances.
Questions? Reach out to Michelle at [email protected]