The Lodge P10D3 Seasoned Cast Iron Dutch Oven
Cast Iron Dutch Oven cooking has been a tradition in many kitchens for hundreds of years, and for good reason.
Dutch Ovens can be used in many ways for many different types of cooking. From making stews and soups to browning and cooking pot roasts, also preparing rice and grains.
The Lodge P10D3 Seasoned Cast Iron Dutch Oven provides all the necessary features and benefits that will keep Dutch oven traditions alive for many more years to come.
Disclaimer: As an Amazon Associate I earn from qualifying purchases on my website. If you make a purchase through links from this website, I may get a small share of the sale from Amazon and other similar affiliate programs.
If you have landed on this page but already know you want to purchase the Lodge P10D3 Seasoned Cast Iron Dutch Oven CLICK HERE to check it out at Amazon.
Lodge Pro-Logic 4-Quart Cast Iron Dutch Oven
The Lodge P10D3 Seasoned Cast Iron Dutch Oven is a 4 qt, multi-functional pan with a lid that is designed with sloped sides and loop handles, making it very easy to handle from stovetop to oven.
The pan is pre-seasoned and the surface is virtually non-stick, making it easy to keep clean. The cast-iron design ensures that this cookware will last many years without losing quality.
Lodge P10D3 Cast Iron Dutch Oven – (Review)
Material
The Lodge P10D3 Seasoned Cast Iron Dutch Oven is durable and designed for use on all cooking surfaces including grills, campfires, and induction ovens.
Its versatility makes it ideal for many types of cooking including sautéing, stir-frying, baking, frying, and searing. Its uses can vary from making a Sunday roast to baking bread.
The pan comes with a self-basting lid and has loop handles for easy transfer from stove to oven, grill to table, or any other transfer.
4-Quart Dutch Oven Dimensions
For an in-depth Lodge Dutch oven size chart/guide go to my article by clicking here
Length – 13.25 inches

Width – 10.438 inches

Height – 4.313 inches
Cleaning and Care
The surface of the Lodge P10D3 Seasoned Cast Iron Dutch Oven is naturally non-stick so washing the pan is as simple as hand-washing with warm water and a nylon scrub brush. To maintain the seasoning, it just takes rubbing the pan with a light coat of vegetable oil.
Properly maintaining the seasoning is easy and will make this cookware last much longer than pans with a chemical non-stick coating.
If you aren't comfortable just washing with water, you can use a little bit of dish soap, but be sure to re-season after it dries as dish soap is designed to cut grease.
Do not put it in the dishwasher. After washing, the oven must be dried before storing it in a dry place. If you would like more information about cleaning Dutch ovens head over and check out how to clean a Dutch oven after cooking.
Re-seasoning is necessary if food sticks to the surface or if you notice the pan turning a dull gray color.
Lodge P10D3 Seasoned Cast Iron Dutch Oven
Most cast-iron pans require re-seasoning periodically so as to reinforce the nonstick coating.
Cooking Precautions
As with any cast-iron cookware, the only cooking process to avoid is boiling water in your Lodge P10D3 Seasoned Cast Iron Dutch Oven as this may cause the pan to rust.
Cast-iron also takes a bit longer to heat, but it will diffuse the heat evenly and retain warmth longer than your more basic kitchenware.
Brand Reputation
The Lodge Company is the oldest family-owned cookware foundry in the United States. Lodge has been providing quality cast iron cookware for over 100 years and they are committed to only making pieces that will last multiple generations.
If you would like some information about Lodge Dutch oven sizes then go over to my article and check the sizes out. Click here to check out Lodge Dutch Oven Size Chart.
Frequently Asked Questions
Do Lodge Dutch Ovens Come Pre-Seasoned
When you unpack your new Lodge Dutch oven that it will be pre-seasoned.
Seasoning before cast iron's first use is adviseable.
Can I Put My Lodge Dutch Oven Lid in the Oven?
Lodge cast iron lids are oven safe up to 500 degrees Fahrenheit.
Lodge 4-Quart Camp Dutch Oven
You can see my awesome review article on the 6-quart which is the exact same Dutch oven as the 4-Quart just a little larger. Just click here.
Alternatively, you can go straight to Amazon and see the 4-Quart oven as well as customer reviews for yourself. Just click here.
The Lodge Pro-Logic P10D3 Seasoned Cast Iron Dutch Oven – (My Verdict)
The Lodge P10D3 Seasoned Cast Iron Dutch Oven should be a staple in every kitchen due to its durability and versatility.
It has had excellent reviews from customers at Amazon, a majority of them giving it a 5 out of 5-star rating, and have been very happy with it.
CLICK HERE to see more about the amazing Lodge P10D3 Seasoned Cast Iron Dutch Oven at Amazon including the customer reviews and the price for this fantastic Dutch oven!
Want to check out the latest information about Dutch ovens and their brands? See them here at the best Dutch ovens available in 2023.
One-Pot Cooking Rocks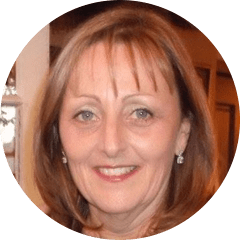 Michelle – Author
Hi, I'm Michelle the founder, owner, author, and editor of OvenSpot. My passion for one-pot cooking commenced when I was working to prepare cafeteria lunches for school students. I am now on a mission to assist you in choosing the cooking pot or appliance you will use every day. As well as in-depth information to assist you in using and caring for your cookware and appliances.
Questions? Reach out to Michelle at [email protected]