Lodge L10DOL3 Dutch Oven with Dual Handles
Cast Iron Dutch ovens help you prepare some of the most mouthwatering soups, stews, vegetables, and chicken. The excellent heat retention offered by a Dutch oven is perfect for slow-cooking dishes.
Over the years, Lodge has gained a long reputation for producing some of the best kitchen accessories. Dutch Ovens offer unparalleled versatility in the kitchen as they can be adopted for nearly all types of dishes.
The Lodge L10DOL3 Dutch Oven with Dual Handles, pre-seasoned, 7-quart is one of Lodge's signature ovens and we are discussing why it's one of the best Dutch ovens in the market.
Disclaimer: As an Amazon Associate I earn from qualifying purchases on my website. If you make a purchase through links from this website, I may get a small share of the sale from Amazon and other similar affiliate programs.
Short Review – Lodge Dutch Oven with Dual Handles
This large pre-seasoned factory cast iron Dutch oven will easily feed a large family or a large group of people. You would also need to take into account portion sizes.
The oven is large enough for roasts and vegetables combined. The heavy tight-fitting domed lid will keep in the moisture and nutrients of any dish you would like to prepare.
Even though this is a traditional cast iron Dutch oven the flat bottom design makes it easy to use in the home kitchen. You can utilize the oven on any internal cooktop including gas, electric, induction, and even your conventional oven.
So for a rugged traditional piece of cast iron cookware that can be utilized indoors as well as over open flames outdoors for a price tag of approximately $50.00 it will not disappoint.
If you landed on this page and you already know you want to purchase the fantastic Lodge L10DOL3 Dutch Oven with Dual Handles, Pre-Seasoned, 7-Quart. Click CLICK HERE to check it out at Amazon.
The Features
7-quart Dutch Oven with a tight-fitting lid
Will feed a large family or group of people
Made from cast iron that heats up slowly and distributes heat evenly
The self-basting domed lid is great for trapping moisture and keeping the nourishment in your dishes
Loop handles for easy handling
12 inches in diameter and 4-3/4 inches deep
The Review
This Lodge Dutch oven with dual handles
is a great addition to your cookware collection and is perfect for preparing dishes.
Cast-iron ovens can withstand high temperatures and are excellent for heat retention. The Lodge L10DOL3 is built to last and you will most probably pass it on to your children.
It is a versatile piece of cookware that will handle any dish/recipe that you throw at it.
Lodge manufacturers outdid themselves with this oven and you will fall in love with its ease of use and stylish black color.
Integrated during the casting process the loop handles make it easier to handle this oven especially while it's still hot. Always use mitts when transporting Dutch ovens.
Elegant Black Finish
The Lodge L10DOL3 Dutch Oven sports an elegant black finish. It sticks to the traditional rugged cast iron construction synonymous with Dutch Ovens.
A black finish improves heat absorption and distribution thus improving cooking. Its black color gives it an allure of class and makes it stand out among other cookware.
Loop Handles and a Self-Basting Lid
The lid is one of the most integral parts when it comes to bringing out the flavors when simmering stews and other slow-cooking dishes. Due to its weight, it traps the required amount of steam while letting very little moisture steam.
This is one of the most desirable characteristics of the Lodge L10DOL3 Dutch Oven. Everyone will be thanking you for your excellent culinary skills!
If you would like some information about Lodge Dutch Oven Sizes why not go over to my article and check the sizes out. CLICK HERE to check out Lodge Dutch Oven Size Chart.
Easy to Clean and Maintain
One of the main disadvantages of owning nonstick ovens is that they easily get damaged while cleaning. The Lodge L10DOL3 Dutch oven
is fashioned from cast iron giving it a tough quality.
Cast iron gives this oven a nonstick property thus making it easy to clean. Owners are advised only to hand wash it as its weight might damage your dishwasher not to mention the damaged cast iron when left wet endures (rust)
Dutch ovens are very durable and will outlast other utensils, you will probably find yourself handing this oven to your future generations. Cast iron is somewhat rust-resistant as it is an alloy of iron and carbon. This property gives the Lodge L10DOL3 Dutch oven a very long shelf-life.
Re-Seasoning
Unfortunately with cast iron keeping the seasoning up is a must. The reseasoning process helps the surface to keep up its nonstick properties as well as protects the oven from rusting and needing major maintenance to refurbish the cast iron.
How Do I Know When to Re-Season My Cast Iron Dutch Oven?
There are two telltale signs:-
Food is adhering to the surface of the cast iron.
You notice rust or corrosion on the surface of the cast iron.
My Verdict – Lodge L10DOL3 Dutch Oven with Dual Handles
This Lodge Dutch oven will not disappoint and it stands out from its competition thanks to its elegant design and high capacity.
This cast iron was built to last by a company that has been pouring cast iron products for more than one hundred and twenty years and you will fall in love with this piece of cookware.
So whether you want to use it in the great outdoors or just on your stovetop in your kitchen at home you will be satisfied with this Dutch oven.
If you do not own a Dutch oven, you do not know what you are missing out on. Rush on over to Amazon and buy yourself this elegant yet rugged Dutch oven made by Lodge.
The Lodge L10DOL3 Dutch Oven with Dual Handles, Pre-Seasoned, 7-Quart is available at Amazon at the moment. CLICK HERE to see it for yourself.
The Lodge L10DOL3 Dutch Oven with dual handles also made the best Dutch ovens for the 2021 list – click the link below…
Want to check out the latest information about Dutch ovens and their brands? See them here at the best Dutch ovens available in 2023.
One-Pot Cooking Rocks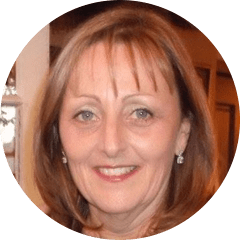 Michelle – Author
Hi, I'm Michelle the founder, owner, author, and editor of OvenSpot. My passion for one-pot cooking commenced when I was working to prepare cafeteria lunches for school students. I am now on a mission to assist you in choosing the cooking pot or appliance you will use every day. As well as in-depth information to assist you in using and caring for your cookware and appliances.
Questions? Reach out to Michelle at [email protected]