Best Italian Countertop Pizza Ovens: Pizzas At Home (2024)
Italian countertop pizza ovens replicate the traditional wood fired ovens found in pizzerias across Italy. The key is their compact design that retains and distributes heat evenly, producing delicious and perfectly cooked homemade pizzas.
Using an Italian countertop pizza oven allows you to impress your family and friends with restaurant-quality pizza while enjoying the comfort of your home.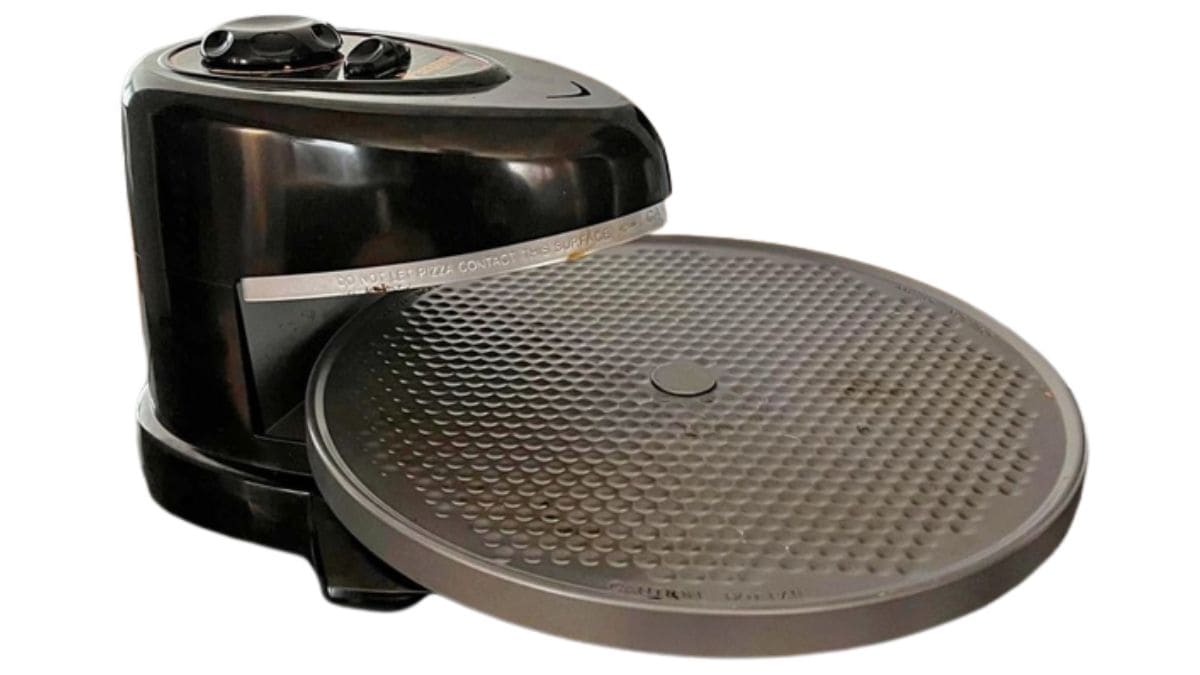 Disclaimer: I earn from qualifying purchases on my website as an Amazon Associate. If you purchase through links from this website, I may get a small share of the sale from Amazon and other similar affiliate programs.
When considering an Italian countertop pizza oven, pay close attention to material, size, temperature range, and additional cooking functions.
Material: is essential in ensuring even heat distribution and efficient cooking.
Size: is necessary to fit your kitchen and accommodate the pizzas you plan to make.
Temperature: take note of the temperature range, as higher temperatures can provide a crispy crust and well-cooked toppings.
Features: some ovens offer extra features like grilling or roasting options, so consider what best suits your cooking needs.
With these factors in mind, we've done research on various Italian countertop pizza ovens to identify the best options for an unparalleled pizza-making experience.
Best Italian Countertop Pizza Ovens
There's nothing quite like a homemade pizza cooked to perfection. To help you out, we've put together a list of the top Italian countertop pizza ovens that you just gotta try.
The ALFA One 23-inch Outdoor Countertop Wood-Fired Pizza Oven has undoubtedly become a game-changer in the pizza world. Hand-crafted in Italy, this bad boy was made with old-fashioned methods and cutting-edge technology that caters to any at-home chef.
You'll be amazed at how quickly it reaches the desired cooking temperatures – in just about 10 minutes, thanks to its patented Alfa Forninox technology.
The dome, specially shaped for heat retention, and the cooking surface made of interchangeable refractory tiles maintain even temperature across the board, delivering mouth-watering pizzas you'd usually find in traditional pizzerias.
No prior curing is needed, so you can explore a wide variety of dishes – from roasts, vegetables, potatoes, and even desserts – all cooked using that legendary wood-fired taste.
Bear in mind that it may take some time to master the art of temperature control with the ALFA One. So, keep a close eye on the built-in thermometer until you get the hang of it.
Note that cleaning the oven requires ash extraction, and its compact design will need some countertop installation space.
If you want to wow your friends and family with the authentic taste of wood-fired pizzas and want your kitchen to boast of a stylish and efficient Italian innovation, the ALFA One Pizza Oven is an excellent choice.
The Alfa Ciao M 27″ is also a great addition to your kitchen if you're a pizza enthusiast. With its gorgeous design, you can't help but love how it looks on your outdoor kitchen countertop. The stainless-steel dome coupled with the unique powder coating lets you achieve high temperatures without burning a ton of firewood – which means more pizza, and less hassle.
The oven floor is made of 1.2-inch thick interchangeable firebricks that do a fantastic job of retaining and transmitting heat to your pizzas. The well-insulated ceramic fiber keeps the oven toasty for extended periods. One thing you'll appreciate is the pyrometer; it measures the cooking chamber's temperature with ease.
You'll need to do some minimal assembly when the oven arrives, like inserting the flue and screwing the legs and wheels. But once it's done, you're good to go! The door even comes with an ergonomic wooden handle for adjustment and control.
Just be mindful of the space on your countertop as this oven might take up some valuable real estate. While it only uses wood as fuel, the authentic Italian-style pizza experience it provides makes up for the limited choice.
All in all, the Alfa Ciao M 27″ Countertop Wood-Fired Pizza Oven is an excellent option for anyone craving wood-fired pizza heaven right in their kitchen.
Have you ever wanted to whip up a scrumptious wood-fired pizza in no time? The Alfa 5 Minuti Pizza Oven is here to make that dream a reality. Its efficient design consumes less wood, and it's ready to cook within 15 minutes. The unique combination of stainless steel dome and aluminum silicate refractory firebrick results in minimal heat loss, saving you both time and fuel.
The 465 square-inch cooking floor, made from interchangeable tiles, is designed to store heat and convey it upwards for an even cook. Though having a smaller cooking capacity (fits about 2 pizzas or 4.4 pounds of bread), you'll be able to finish each oven load in just 90 seconds. So, whether it's pizza night with friends or a crispy bread bake, this dedicated pizza oven will deliver delicious, wood-fired flavors.
The copper finish on the Alfa 5 Minuti has been powder-coated, making it resistant to high temperatures. The oven door also comes with an ergonomic wooden handle, allowing you to easily adjust the draft inside the oven by controlling the fire. On top of that, you'll find a temperature gauge to help you track the heat and maintain your desired level.
Be aware that with great power comes great responsibility – your Alfa 5 Minuti will need regular maintenance. Its 251-pound weight might make it a bit difficult to move, so plan accordingly when choosing its location in your outdoor kitchen.
Don't let that deter your pizza-making dreams, though. The Alfa 5 Minuti is perfect for aspiring pizza chefs who want a top-quality oven that combines efficiency, style, and wood-fired flavors.
This outdoor pizza oven brings the taste of Italy right to your home's backyard. The oven is made of heavy gauge 304 stainless steel, which not only makes it durable but also ensures that your pizzas develop the perfect crust every time.
The 1.25″ thick Cordierite Stone Floor is what makes this oven a game changer. It distributes heat evenly to ensure your pizza dough is cooked to perfection. Another great feature is the superior heat retention provided by the oven's 5″ insulation.
Once heated, it retains heat for hours, so you can continue to experiment with new pizza recipes, breads, pastries, and other dishes, without worrying about the oven cooling down too quickly.
The quick heat-up time and the ability to reach temperatures of up to 1000°F certainly elevate the La Piazza Grosso Counter Top from other contenders. Your inner pizzaiolo will be thrilled with the variety of dishes you can create with this oven – from mouthwatering steaks and fish to delicious vegetable dishes, the possibilities are endless.
Plus, the oven comes with a 3-year warranty, giving you peace of mind that your investment is protected.
The La Piazza Grosso Counter Top – Outdoor Pizza Oven is definitely worth considering if you want to transform your backyard into an Italian pizzeria. It combines durability, even heat distribution, and an authentic taste that produces delectable pizzas every time.
Keep in mind, though, that this electric oven may require a larger space due to its size, and the investment is substantial. It's totally worth it if you're serious about your homemade pizzas.
What To Consider Before Buying
Choosing the best Italian countertop pizza oven might seem overwhelming, but we got your back. Here are some key features you should look for to make an informed decision:
Size and Capacity
Consider the available counter space in your kitchen and the size of the pizzas you usually make. You'll find ovens that can accommodate one or multiple pizzas at once. Pick the one that suits your needs and available space.
This in-depth guide will assist with choosing a pizza oven for parties.
Heating Elements
For an authentic Italian pizza experience, make sure the oven has high-quality heating elements. Look for models with adjustable temperature settings, so you can control the heat and achieve your desired pizza crust.
Materials
The materials used in the construction of your pizza oven can make a significant difference. Ovens made from stainless steel or cast iron are durable and retain heat well. On the other hand, models with a ceramic or stone cooking surface offer an authentic pizzeria-like texture.
User-Friendliness
Go for an oven that's easy to operate and maintain. Check for features like built-in timers, adjustable temperature controls, and easy-to-clean surfaces.
If you keep these factors in mind while shopping for your countertop pizza oven, you'll be on your way to enjoying delicious homemade pies in no time.
Check out my guide, by price and type, about how much Pizza Ovens Cost.
FAQs about Italian Countertop Pizza Ovens
What's the difference between wood-fired pizza ovens and gas pizza ovens?
Wood-fired pizza ovens use a traditional wood fire, offering a distinct smoky flavor, while gas pizza ovens, powered by natural gas, offer consistent heat and are often easier to control.
Can I use a countertop electric pizza oven indoors?
Yes, many indoor pizza ovens are designed as countertop electric pizza ovens, making them perfect for your kitchen.
How do portable pizza ovens compare to other pizza ovens?
Portable pizza ovens are designed for convenience and mobility, perfect for outdoor events or picnics, whereas other pizza ovens might be more stationary and built for larger capacities.
How long does it take to preheat?
Most models take 10-20 minutes to reach optimal pizza-cooking temperatures.
How do countertop pizza ovens compare to traditional wood-fired ovens?
Wood-fired ovens offer a unique smoky flavor and ambiance, countertop ovens are more compact, convenient, and perfect for those with limited space or looking for a quicker setup.
How do I maintain and clean my pizza oven?
Regularly wipe down the exterior, clean the stone or ceramic base after use, and ensure no food debris is left inside. Always refer to the manufacturer's guidelines.
Why is a pizza stone important in a countertop oven?
A pizza stone ensures even heat distribution, crucial for baking pizza to perfection, especially Neapolitan-style pizza with its thin crust.
What tools should I consider buying with my oven?
Tools like a pizza peel are essential for safely placing and retrieving your pizza from the oven without any mishaps. A pizza cutter and infrared thermometer can enhance your pizza-making experience.
Can I cook pan pizza in these countertop ovens?
Absolutely! Many countertop ovens can accommodate a pan pizza, though it's always best to check the oven's specifications.
What's the maximum temperature I should look for in a quality pizza oven?
For authentic Neapolitan style pizza, seek ovens that can reach a maximum temperature of at least 800°F (430°C).
Are outdoor pizza ovens different from indoor models?
Outdoor ovens, especially wood-fired or gas pizza ovens, are often built to withstand external elements and might be larger than their indoor counterparts.
Why choose a countertop oven over other types of ovens?
Countertop ovens offer convenience and space-saving benefits, ideal for those with limited space or those who want a dedicated appliance for baking pizza.
Is there a difference between an electric pizza oven and a countertop electric pizza oven?
Not necessarily. The term "countertop" simply refers to its compact and convenient design suited for placement on counters.
Can I cook things other than pizza in these ovens?
Absolutely! Many countertop pizza ovens can roast vegetables, cook meat, and even bake desserts.
Are countertop pizza ovens energy-efficient?
Most are designed to heat up quickly and retain heat well, making them relatively energy-efficient, especially compared to larger, traditional ovens.
Can I use regular dough or do I need a special recipe?
While you can use regular dough, experimenting with different recipes can help you find the perfect crust for your taste and oven type.
Wrapping Up: Italian Countertop Pizza Ovens
The first time I used my Italian countertop pizza oven, I invited friends over, promising gourmet pizzas. But my dough was too thick! The edges crisped up nicely, but the center remained doughy.
Instead of disappointment, my friends laughed it off, nicknaming it "The Doughy Delight." Now, it's a running joke at our pizza nights. It goes to show, it's the memories, not perfection, that matter most.
Cooking pizza has never been so easy when you use my pizza-making tips and tricks!
One-Pot Cooking Rocks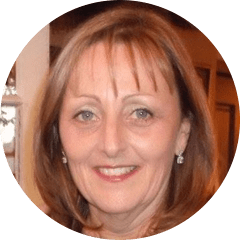 Michelle
Hi, I'm Michelle, the founder, owner, author, and editor of OvenSpot. My passion for one-pot cooking commenced when I was working to prepare cafeteria lunches for school students. I am now on a mission to assist you in choosing the cooking pot or appliance you will use daily. As well as in-depth information to assist you in using and caring for your cookware and appliances.
Questions? Reach out to Michelle at [email protected]