Best Pizza Oven for Parties: Ultimate Guide for 2024
Pizza ovens come in various styles and sizes, but the best ones for parties provide a perfect balance between cooking efficiency, portability, and ease of use. The ideal oven should heat up quickly, reach high temperatures, and provide even heat distribution for flawless, crispy crusts and bubbling cheese every time.
When choosing the perfect pizza oven for your parties, it's essential to consider factors such as fuel source – gas, wood, or electric – as well as the oven's size, weight, and portability.
A larger outdoor pizza oven might be more efficient for cooking multiple pizzas at once, but it might be difficult to move around or store when not in use. Meanwhile, the type of fuel you choose can impact the taste and texture of your pizzas, as well as the environmental footprint of your cooking adventures.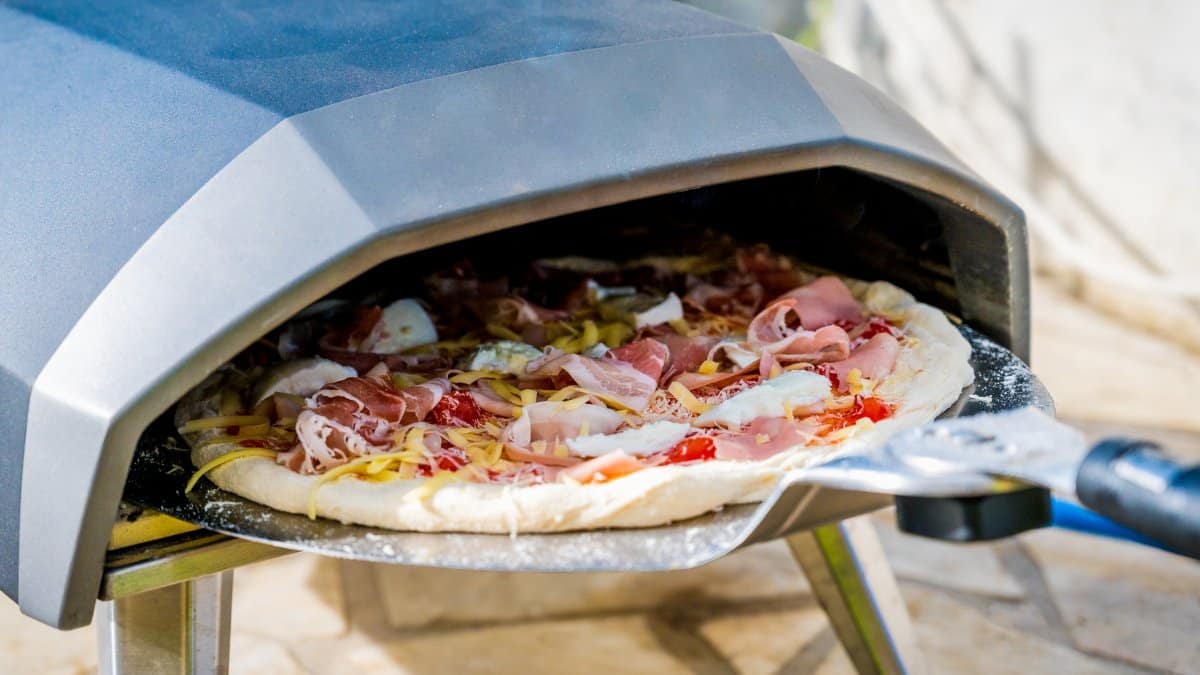 Disclaimer: I earn from qualifying purchases on my website as an Amazon Associate. If you purchase through links from this website, I may get a small share of the sale from Amazon and other similar affiliate programs.
With all this in mind, we've done our homework and evaluated a wide range of pizza ovens to help you find the perfect fit for your party needs. Read on to discover the best pizza oven options for serving up piping hot, delicious pies that will tantalize the taste buds of your guests and leave them craving for more.
Best Pizza Ovens for Parties
When you're ready to take your pizza game to the next level, you've gotta decide between outdoor pizza ovens and indoor pizza ovens. We've done the homework for you and narrowed it down to our top picks for the best pizza ovens to make your parties truly lit.
The Ooni Karu 12 is a top choice for pizza enthusiasts who want an easy-to-use, portable pizza oven that delivers excellent results.
Pros
Rapid heat up and cooks pizzas in 60 seconds
Can use wood, charcoal, or gas (with separate attachment) as the heat source
Compact and lightweight design
Cons
Gas burner attachment sold separately
Learning curve for temperature control
Smaller size limits pizza size to 12-inch pizzas
First things first, you'll find the Ooni Karu 12 easy to assemble and get started with. The multi-fuel capabilities allow you to choose between wood, charcoal, or gas (if you purchase the separate attachment) fuel source. The oven reaches the desired 950°F temperature in just 15 minutes, making it very efficient.
Once you've heated it, your pizzas will cook in an astonishing 60 seconds. Now, there might be a bit of a learning curve when managing the flame and temperature, but you'll quickly get the hang of it. You can also use this versatile oven to cook steaks, fish, and veggies using Ooni's cast iron cookware.
As for the portability factor, weighing in at only 26.4 lbs, you can quickly move it around or even take it to a friend's backyard pizza party. All you need is a small outdoor space for it. However, keep in mind that the oven is smaller in size, and that means your pizzas will be limited to about 12 inches in diameter.
To sum up, the Ooni Karu 12 outdoor pizza oven is perfect for those who want a high-quality, portable pizza oven to impress their friends and family with delicious pizza in no time. Just be ready to invest in additional accessories like the gas attachment and pizza peels for a complete and enjoyable pizza-making experience.
The Gozney Roccbox Pizza Oven is perfect for pizza parties with its high heat and portability.
Pros
Reaches 950 degrees for quick cooking
Compact and portable design
Professional-grade performance
Cons
Learning curve for perfect pizza-making
May require additional accessories
Needs proper maintenance to keep clean
The Roccbox Pizza Oven by Gozney has changed the game for outdoor pizza parties. This powerful and compact oven delivers restaurant-quality pizzas in just 60 seconds, thanks to its impressive heat retention.
You'll love how portable and versatile the Gozney Roccbox is, making it perfect for both home and outdoor use. Set it up in your backyard outdoor space, or take it on a camping trip to wow your friends with your pizza-making skills. With an optional wood-burning attachment, it's easy to add that authentic wood-fired flavor to your creations.
Though there's a learning curve to mastering the perfect pizza dough and cooking technique, a bit of practice will have you dishing out delicious pies in no time with this outdoor oven.
You may want to invest in additional tools, such as a turning peel, to achieve optimal results. Take care of your Roccbox by cleaning it regularly to maintain its appearance and functionality.
The Roccbox Pizza Oven by Gozney is a fantastic choice for anyone looking to elevate their pizza game. Its high heat, portable design, and professional performance make it a valuable addition to your cooking arsenal.
This indoor pizza oven is perfect for parties and will level up your homemade pizza game with authentic, wood-fired style flavors.
Pros
Heats up to 750°F for quick and authentic pizza cooking
Element IQ system for optimal cooking performance
Various preset pizza functions for different styles
Cons
May take up significant counter space
High price point compared to other options
Possible learning curve for manual mode settings
The Breville Smart Oven Pizzaiolo truly revolutionizes homemade pizzas. As a pizza lover, you'll appreciate how fast this portable oven heats up to 750°F, allowing you to cook those wood-fired style pizzas in just 2 minutes. The Element IQ system ensures even heating and perfect cooking outcomes, so you won't have to worry about burnt edges or soggy centers from this countertop oven.
With various preset functions, this pizza oven caters to all styles of pizza, including New York, Pan, Thin & Crispy, or even frozen pizzas. The versatility of this indoor oven is a game-changer and will make pizza parties more exciting for you and your guests.
As much as the Breville Smart Oven Pizzaiolo is a fantastic appliance, it does come with a few drawbacks. Due to its size, it can take up a fair chunk of your counter space, so make sure you have enough room or a dedicated space for it.
The price point is quite high compared to other pizza ovens on the market. But if you're serious about your pizza, this expensive oven could be worth the investment.
While the preset functions are user-friendly, mastering the manual mode might require some practice. However, once you get the hang of it, it's a great feature to have for customizing your pizza experience and cooking pizzas of all styles.
The Breville Smart Oven Pizzaiolo is an excellent option for pizza enthusiasts who want to upgrade their homemade pizza game. Its authentic flavors, quick cooking time, and preset options make it a standout appliance for hosting parties or simply enjoying a cozy pizza night with loved ones.
Grab the KettlePizza Gas Pro Deluxe Pizza Oven Kit for a fantastic pizza party experience in your own backyard that only takes your BBQ grill instead of a dedicated wood-fired pizza oven.
Pros
High-quality stainless steel construction
Includes 15-inch cordierite pizza stone and wooden pizza peel
Easy to use and store
Cons
Learning curve to find the perfect temperature and timing
May seem costly for some
Requires a sizable grill with at least three burners
If you're the kind of person who enjoys making pizzas on the BBQ grill with a baking stone, then the KettlePizza Gas Pro Deluxe Pizza Oven Kit is ideal for making your homemade pizza like a pro. The high-quality stainless steel design not only looks top-notch but also ensures the device's longevity. As a result, you can enjoy making pizzas for countless parties to come.
Simply place the pizza oven kit on your propane gas grill (make sure that it has at least three burners and dimensions of 24×17 inches), and you're good to go. The kit heats up fast and efficiently, allowing you to cook pizzas to perfection in no time. Plus, the included 15-inch cordierite pizza stone and wooden peel make preparing and serving your pizzas a breeze.
Of course, with any new cooking gadget, there is a learning curve. And while it might take you a few tries to get accustomed to the best temperature and timing, once you've got it down, your guests will rave about your pizza-making skills.
Although the price may be steep for some, your investment in this quality pizza oven kit will pay off over time with countless fun, delicious, and memorable pizza parties with friends and family.
The Ooni Koda 16 Gas Pizza Oven is an excellent choice for pizza parties due to its fast cooking, ease of use, and great results.
Pros
Heats up quickly and reaches high temperatures
Easy setup and instant ignition
Versatile with additional accessories available
Cons
Learning curve for perfect pizza cooking
Requires a separate purchase of a standard propane tank
Not the lightest option for portability
If you're hosting a pizza party with the Ooni Koda 16 Gas Pizza Oven, this propane oven is likely a game changer. It heats up in just 15 minutes and reaches a max temperature of up to 950°F, allowing you to churn out perfect pizzas in 60 seconds. This means enjoying the party rather than stressing about the cooking session.
The Ooni Koda setup is a breeze, all you have to do is unfold the legs, insert the pizza stone, and connect the gas-powered oven to a propane tank. However, it's worth noting that the tank isn't included, so make sure to get one beforehand.
With instant ignition, you'll be cooking mouth-watering pizzas in no time. Plus, Ooni offers some cool cast iron accessories that allow you to roast meat, fish, or veggies – it's not just for pizza!
It may take a few tries to get the hang of cooking at such high temperatures, but once you figure it out, the results will be fantastic. A temperature gun is helpful in finding that sweet spot. While the oven isn't the lightest option out there, it's still portable and perfect for backyard parties or outdoor kitchens.
Discover more about the pizza oven brand I use at Ooni.
Buying Guide
If you're hosting a pizza party and want the best oven for the job, you'll find a lot of options out there. Here's a buying guide to help you make the right choice. No specific brands are mentioned here, just honest-to-goodness info you can rely on.
Size Matters
When looking for a pizza oven, you gotta consider the size. Think about your party size and how many pizzas you'll be cooking at once. A larger oven will cook more pies simultaneously, but it'll also take up more space. Make sure the oven can fit comfortably in your backyard or kitchen.
Type of Fuel
Pizza ovens come in different types based on the fuel they use. You've got three main options: wood-fired, gas, and electric.
Wood-fired ovens give you that authentic, smoky flavor, but they do take some skill to master.
Gas ovens are easier to use and heat up quickly, but the taste might not be the same.
Electric ovens are super convenient, but you'll sacrifice some flavor. Choose what works best for your vibe.
Learn about the differences between gas and wood fired pizza ovens and which comes out on top?
Temperature Range
A good pizza oven should reach high temperatures to cook your pizza quickly and evenly. Look for ovens that can hit at least 700°F, but remember, higher isn't always better. Some pizzas need slightly lower temps, so an adjustable temperature range is a plus.
Material Quality
The material used for the oven's construction will affect its heat retention and durability. High-quality materials like stainless steel or cast iron will last longer and maintain heat better. Keep an eye out for well-insulated ovens, too – they'll keep the heat locked in and let you cook those pizzas to perfection.
Here's a table to help you compare some essential features:
| | | | |
| --- | --- | --- | --- |
| Feature | Wood-Fired | Gas | Electric |
| Flavor | Authentic | Good | Decent |
| Ease of Use | Harder | Easier | Easiest |
| Temperature Range | Wide | Wide | Narrower |
| Heat Up Time | Longer | Faster | Fastest |
Wrapping Up: Pizza Oven for Parties
Now you've got the knowledge to find the best pizza oven for your party. Remember, it's all about your priorities – what kind of experience you want, and how much flavor you're willing to trade for convenience.
One-Pot Cooking Rocks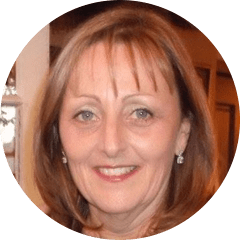 Michelle
Hi, I'm Michelle, the founder, owner, author, and editor of OvenSpot. My passion for one-pot cooking commenced when I was working to prepare cafeteria lunches for school students. I am now on a mission to assist you in choosing the cooking pot or appliance you will use daily. As well as in-depth information to assist you in using and caring for your cookware and appliances.
Questions? Reach out to Michelle at [email protected]