Using a Pizza Oven: Tips For Perfect Pies Every Time
If you're on a first-name basis with your local pizza delivery driver, but you've never experienced the intoxicating aroma of wood-fired dough crisping to perfection in your own backyard, you're missing out big time. Welcome to the world of pizza ovens, where you don't just cook, you create.
There's a kind of magic in managing that perfect crust, the melted cheese, and those caramelized toppings, all in an oven that can reach volcanic temperatures.
But hold on before you start tossing dough like you're starring in a pizzeria commercial, there are some tricks of the trade you'll want to get a handle on. Oven types, temperature control, cooking techniques, you name it we're diving deep.
Whether you're a newbie with a shiny new oven or a seasoned pro looking to up your game, consider this your go-to guide for all things pizza oven.
Disclaimer: I earn from qualifying purchases on my website as an Amazon Associate. If you purchase through links from this website, I may get a small share of the sale from Amazon and other similar affiliate programs.
Understanding Pizza Oven Types
Alright, let's dive into the different types of pizza ovens you've got to choose from. Whether you're a newbie or a seasoned pizza maker, knowing your way around these ovens can make all the difference.
A wood fire pizza oven is the OG of pizza-making – traditional and iconic. They bring that authentic, smoky flavor to your pies by burning wood logs or pellets to create intense heat. If you're after a genuine wood-fired taste, this is the way to go.
If you want something more modern and easy to use, gas pizza ovens are a solid choice. These babies run on propane or natural gas, so they heat up quickly and give you more control over temperature. Plus, they're usually portable, like the popular Ooni Koda and Ooni Pro models.
Speaking of portability, tabletop pizza ovens are perfect for outdoor cooking and entertaining. They're lightweight and easy to set up, and the heat they produce is just right for assembling delicious pizzas. The Roccbox is a well-known option in this category.
Outdoor pizza ovens can be fueled by wood, gas, propane, or even charcoal. They're great for backyard parties and gatherings, offering a fun and interactive way to cook up some pies while enjoying the fresh air.
For more versatility in fuel types, the Ooni Pro is a multi-fuel pizza oven, allowing you to use wood, charcoal, or gas. It's adaptable and excellent for those who want to try out different fuels or recipes.
You also have electric pizza ovens. Although they might not deliver the same level of authenticity as wood-fired ovens, they're super easy to use and maintain. Just plug it in, preheat, and you're good to go.
Deep dive with me into the differences between wood and gas-fire pizza ovens!
Beginner's Guide to Using a Pizza Oven
Getting the Right Temperature
For the optimal pizza-baking experience, you want your wood-fired pizza oven to reach a high heat. A good rule of thumb is to aim for an oven temperature between 700-900°F (370-480°C). Use an infrared thermometer to accurately measure the baking temperature inside your pizza oven.
When selecting wood, choose seasoned hardwoods like oak, maple, beech, birch, or walnut, as they're efficient heat producers. Light the fire with a fire starter and maintain it until you achieve the desired temperature.
Preparation Before Baking
Before placing your pizza in the oven, you'll need the proper tools, specifically a pizza peel. There are three types of pizza peels you should consider:
Wooden Peel
Metal Peel
Turning Peel
When you've chosen your preferred pizza peel, prepare the dough and your desired toppings. Lightly flour the peel to prevent sticking beware of using cornmeal because it can smoke in the oven. Remember to form the pizza dough on the peel; this will ensure it can easily slide off when placing it in the oven.
Baking the Perfect Pizza
Once your wood-fired pizza oven is ready, carefully slide the pizza onto the baking stone or pizza stone. Cooking pizza requires close attention and quick maneuvering.
Turn the pizza every 20-30 seconds, depending on oven size and proximity to the flame, to achieve a uniformly cooked and crispy crust.
You want the pizza crust to be lightly browned and the cheese bubbly. For a Neapolitan-style pizza, the baking surface is key in achieving that crispy crust.
Post-Baking Clean-up
After enjoying your delicious homemade pizza, keep your pizza oven clean. Use an oven brush to sweep up the remaining ash and embers. Let the oven cool before cleaning the baking stone with a damp cloth.
Make sure you don't use water on hot surfaces, as it can cause damage, known as thermal shock. With regular cleaning, you'll maintain the efficiency and longevity of your wood-fired pizza oven.
Classic pizza ovens usually feature a design that allows ash to fall into a dedicated chamber below the oven floor, making clean-up even easier.
Enhancing Pizza Taste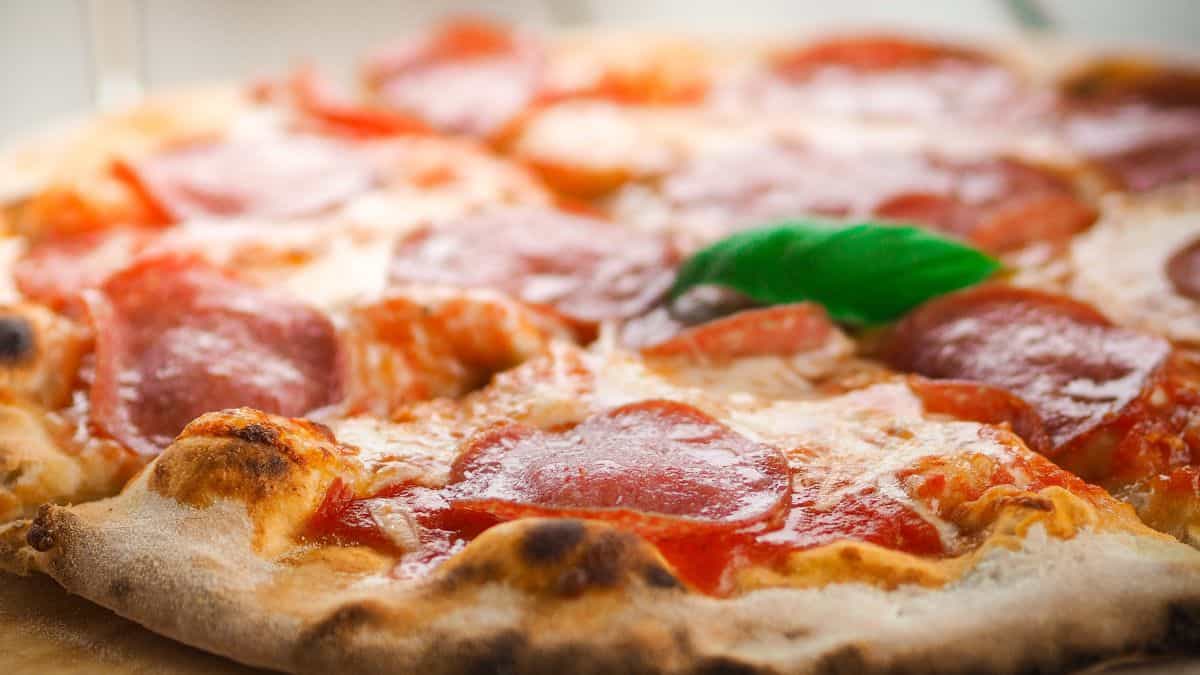 Choice of Toppings
When it comes to toppings, the world's your oyster, but choosing the right combination can take your pizza from good to mind-blowing. Here are some tips for picking the perfect pizza toppings:
Go for quality: Fresh and high-quality ingredients will make a huge difference in taste. Think about using fresh mozzarella, grated parmesan, and top-notch pepperoni.
Balance flavors: Don't overload your pizza with too many strong flavors. Choose a mix of milder toppings, like mozzarella or roasted veggies, and stronger ones, like pepperoni or anchovies.
Experiment: It's okay to think outside the box! Try unique toppings like goat cheese, figs, or even shrimp. Just remember, less is usually more; overcrowding your pizza can result in a soggy crust.
Pizza Dough and Fermentation
The dough is the foundation of your pizza, and nailing the perfect dough can enhance the overall taste. Here are some key factors to consider:
Flour choice: Mixing bread flour and Tipo 00 flour can create a dough that has both structure and an airy texture, giving you that authentic pizza oven taste.
Fermentation: Allowing the dough to ferment for an extended period (24-72 hours) will enhance the flavor and texture. This slow fermentation allows the yeast and bacteria to work their magic, creating a more complex taste and a bubbly, crispy crust.
Outdoor pizza oven dough recipe: Using a specific dough recipe tailored for an outdoor pizza oven can ensure the best results. These recipes typically have a higher hydration level, allowing the dough to cook quickly and develop a nice char on the high heat of the pizza oven.
Perfecting Pizza in Your New Oven: A Classic Recipe with a Twist
So, you've finally taken the plunge and invested in that brand-new pizza oven. Whether you've chosen a traditional brick oven or another type, mastering the art of pizza preparation is now at your fingertips. The true essence of an authentic outdoor pizza lies not just in the oven but in the ingredients and method you choose. Here's a simple yet delectable pizza recipe to start you off on your pizza-making journey.
Ingredients
For the homemade dough
2 1/4 tsp active dry yeast
1 1/2 cups warm water (about 110°F or 45°C)
3 1/2 to 4 cups all-purpose flour
2 tbsp olive oil
2 tsp salt
1 tsp sugar
Toppings
1 cup homemade or store-bought tomato sauce
2 cups mozzarella cheese, shredded
1 cup roasted vegetables of your choice (bell peppers, zucchinis, and eggplants work great)
Optional toppings of your choice: olives, anchovies, mushrooms, etc.
Instructions
Homemade Dough Preparation: In a bowl, dissolve the sugar in warm water and add the yeast. Let it sit for about 10 minutes until it becomes frothy. Mix in the flour, salt, and olive oil. Knead until the dough is smooth. Cover and let it rise for about 1 hour.
Preheat Your Outdoor Oven: While your dough is rising, it's time to fire up your new pizza oven. Aim for an oven temperature of around 475°F (245°C). If your home pizza oven has an oven door, ensure it's closed to retain heat, and make sure your pizza will cook evenly.
Roll Out Your Pizza Dough: Once the dough has doubled in size, punch it down and transfer it to a floured surface. Using a rolling pin or your hands, shape it into your desired pizza size. Remember, the thinner the crust, the crispier it will be.
Topping Time: Spread a thin layer of tomato sauce on the base. Sprinkle the shredded mozzarella cheese evenly. Top it up with your roasted vegetables and any other toppings you fancy.
Using the Pizza Peel: Carefully transfer your own pizza onto a pizza peel. This handy tool ensures your pizza slides into the oven seamlessly.
Cooking the Pizza: Place the pizza in your outdoor oven. If you're using a brick oven or another type of outdoor oven, the base will cook quickly, giving it a delightful crispiness that's hard to achieve in a conventional oven. Cook for about 7-10 minutes, but keep an eye on it! The edges should be golden brown, and the cheese should be bubbling.
Serve and Enjoy: Using the pizza peel, remove the pizza from the oven. Let it cool for a couple of minutes, then slice and enjoy the fruits of your pizza preparation endeavors.
What Else Can You Make In A Pizza Oven?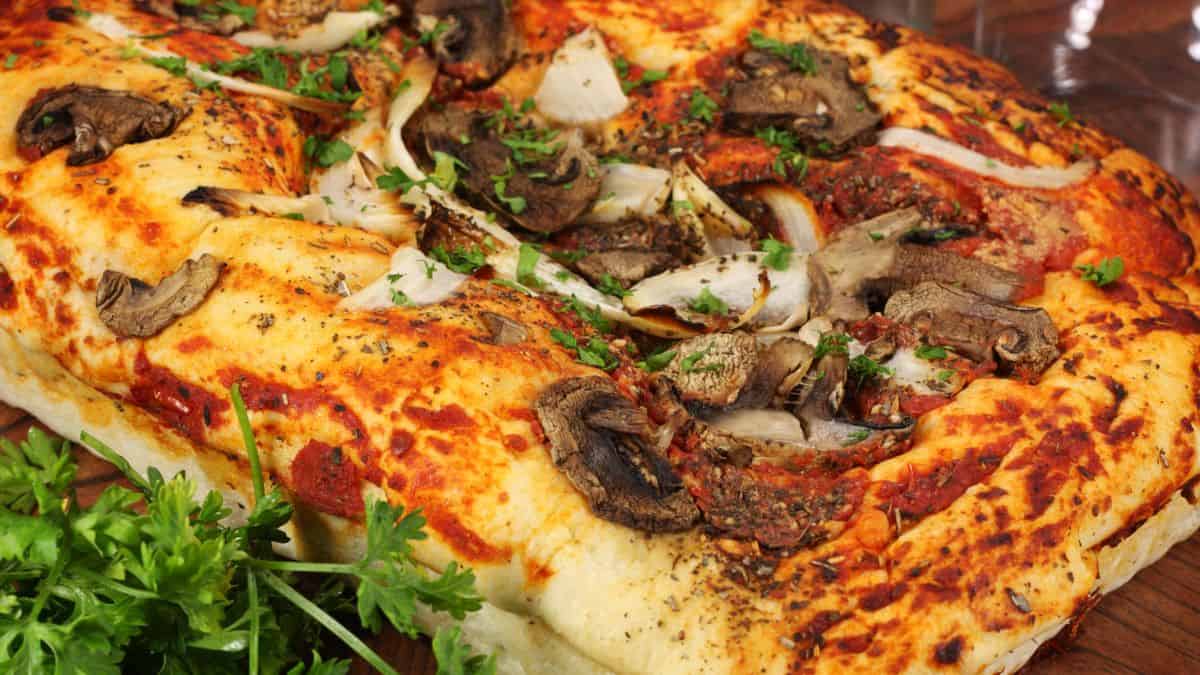 A pizza oven is not just for making amazing pizzas; you can cook up a variety of tasty dishes in it. Let's take a look at some awesome alternatives to pizza that you can whip up in your oven.
While your pizza oven is preheating, why not bake some flatbreads and dips? Keep it simple with baked Camembert cheese, garlic, and herbs for a delicious twist on baked Brie. If you're in the mood for something fancier, try making a more elaborate baked artichoke dip instead.
Wood-fired pizza ovens are also great for cooking fresh vegetables and meats. Get creative with your favorite veggies, and let the wood-fired heat add a unique flavor to your dish. You can roast, grill, or even sauté vegetables such as peppers, zucchini, or eggplant.
Meats, your pizza oven can handle more than just pepperoni. You can slow-cook meats like brisket and create a mouthwatering, smoky flavor that's hard to beat. Don't be afraid to experiment with other proteins, too. Throw on some seafood on the pizza, like shrimp or fish, for a lighter option.
Here are a few ideas for dishes that can elevate your pizza oven game:
Roasted Vegetable Medley: Toss your choice of veggies with olive oil, salt, and pepper and roast until they're tender and caramelized.
Wood-Fired Clams or Mussels: Add white wine, garlic, and butter to your shellfish, then steam them in the oven for a tasty appetizer.
Beer Can Chicken: Balance a whole chicken on a can of your favorite brew and let it cook in the oven for a juicy, flavorful meal.
Focaccia Bread: Try your hand at making this classic Italian bread topped with a dribble of pizza sauce olives or cherry tomatoes, then bake it to perfection in your pizza oven.
The possibilities are endless, so get creative and enjoy exploring the culinary potential of your pizza oven.
Frequently Asked Questions
What is the ideal temperature for cooking pizza in a pizza oven?
The ideal temperature for cooking pizza in a pizza oven is generally between 700°F and 900°F (around 370°C – 480°C). Higher temperatures will result in a crispier crust and faster cook times, while lower temperatures tend to yield a softer crust. Manage your flame and heat levels to find the sweet spot for your desired pizza texture.
How long does it take to cook a pizza in a wood-fired oven?
Cooking a pizza in a wood-fired oven generally takes around 1-5 minutes, depending on the oven's temperature and how well done you prefer your pizza. Keep an eye on it, though. You'll want to rotate the pizza regularly to ensure even cooking and avoid burning.
What are the essential tools for using a pizza oven?
Some key tools you'll need when using a pizza oven include:
A pizza peel is used to transfer the pizza in and out of the oven.
A pizza stone or baking steel to provide a stable, high-heat cooking surface.
A pizza wheel or cutter for slicing your finished pie.
A brush or scraper for cleaning the oven floor.
Long-handled tongs or heat-resistant gloves for handling hot materials.
How to use a pizza oven for cooking other dishes?
Pizza ovens aren't just for pizza! You can cook various dishes by utilizing the oven's radiant and direct heat. Some popular options include roasting vegetables, baking bread, and grilling meats. Play around with your pizza oven's temperature and experiment with different cooking vessels, like cast iron skillets or oven-safe trays, to broaden your culinary horizons.
What are the main differences between gas, charcoal, and electric pizza ovens?
Gas, charcoal, and electric pizza ovens all differ primarily in their fuel types and heat sources:
Gas pizza ovens use propane or natural gas and offer convenient temperature control. They are often easy to ignite and maintain consistent heat.
Charcoal pizza ovens use lump charcoal or hardwood, providing a smoky flavor to your dishes. They may take longer to heat up and require more hands-on temperature management.
Electric pizza ovens rely on electricity, making them perfect for indoor use or portable setups. They usually offer precise temperature control but generally take longer to reach high heat levels compared to gas or charcoal ovens.
Check out the best pizza ovens for parties and large groups of people!
Are there any tips for getting the perfect crust in a pizza oven?
For a perfect crust in a pizza oven, try these tips:
A pizza oven's heat needs to be high, so preheat it for a hot oven floor temperature.
Use high-quality, finely ground Italian-style flour (like "00" flour) for your dough.
Properly knead and stretch the dough, as incorrect handling can result in uneven or tough crusts.
Preheat your pizza stone or baking steel well before placing your pizza in the oven.
Rotate the pizza during the cooking process to ensure even heat distribution and browning.
After removing the pizza from the oven, let it rest for a minute or two before slicing, allowing the crust to set.
One-Pot Cooking Rocks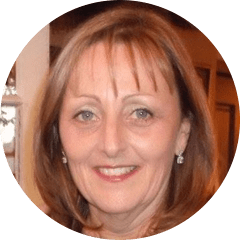 Michelle
Hi, I'm Michelle, the founder, owner, author, and editor of OvenSpot. My passion for one-pot cooking commenced when I was working to prepare cafeteria lunches for school students. I am now on a mission to assist you in choosing the cooking pot or appliance you will use daily. As well as in-depth information to assist you in using and caring for your cookware and appliances.
Questions? Reach out to Michelle at [email protected]