How Much Does a Pizza Oven Cost? (Pizza Oven Price by Type)
The cost of pizza ovens is as varied as your favorite toppings; from DIY setups to Italian-imported Ferraris ovens, we're talking a wide range. But fear not, my fellow pizza aficionados, for you've come to the right place.
We're breaking down the true costs of pizza ovens from the initial investment to ongoing expenses like fuel and maintenance. We'll explore options that cater to every budget and culinary ambition. Because let's face it, life is too short for bad pizza, and your kitchen (or backyard) deserves the crème de la crème of pizza ovens.
Disclaimer: I earn from qualifying purchases on my website as an Amazon Associate. If you purchase through links from this website, I may get a small share of the sale from Amazon and other similar affiliate programs.
Different Types of Pizza Ovens And Their Average Costs
From wood-fired classics to modern electric models, there's a pizza oven for every preference and budget. Here's a look at various pizza ovens and their average costs so you can make an informed choice.
Wood-fired Pizza Ovens
These traditional pizza ovens are often fueled by wood or charcoal, producing a smoky flavor perfect for an authentic wood-fired pizza experience. Outdoor wood ovens can range between $100 and $1000 for consumer models. Gas alternatives like the Ooni Koda 16 and Ooni Fyra 12 start at about $400
Gas Pizza Ovens
Looking for convenience without sacrificing taste? Gas pizza ovens are a great choice. Hook them to propane or natural gas and enjoy consistent heat and quicker cooking. Prices average between $100 and $1000, depending on the size and brand.
Electric Pizza Ovens
Ideal for indoor use, electric pizza ovens provide an easy way to make pizza without the need for wood or gas. Prices range from as low as $100 for simple countertop options up to a few thousand for larger, commercial-grade models.
Brick Pizza Ovens
Perfect for artisan pizza enthusiasts, these custom-built clay or brick ovens are known for their heat retention and stunning aesthetics. The price varies according to the contractor, materials, and oven size, but expect to spend at least a few thousand dollars.
Commercial Pizza Ovens
Commercial-grade pizza ovens can cost from $5,000 to over $30,000, depending on factors like type, brand, and quality. Here's a quick price range overview:
Conveyor Pizza Ovens: $5,000-$30,000
Pizza Deck Ovens: $5,000-$30,000
Rotary Ovens: Varies, but higher-end models can reach $40,000+
Deck Pizza Ovens
Deck pizza ovens, often seen in professional kitchens and pizzerias, use ceramic or stone decks to cook pizzas. Commercial-grade deck pizza ovens can cost between $5,000 and $30,000, while more affordable alternatives, such as portable pizza ovens, can cost around $300 to $600.
Outdoor Pizza Ovens
These pizza ovens are designed for outdoor use, often utilizing wood, charcoal, or propane. Popular options include the wood-fired Ooni Fyra 12 and the gas-powered Gozney Roccbox. Portable options typically cost between $300 and $800, while larger outdoor pizza ovens can range from $1,000.
Countertop Pizza Ovens
Compact and practical, countertop pizza ovens are perfect for small spaces or those who want a simple indoor pizza solution. Electric and gas countertop options range from $100 for basic models to around $2,000 for higher-end versions.
Pizza Oven Type and Price Comparison Table
Type of Pizza Oven
Description
Price Range
Wood-fired Pizza Ovens
Traditional ovens fueled by wood/charcoal. Authentic wood-fired flavor. Gas alternatives like Ooni Koda 16 and Ooni Fyra 12.
$100 – $1,000 for consumer models
Starts at about $400 for gas alternatives
Gas Pizza Ovens
Provides consistent heat and quicker cooking times. Powered by propane or natural gas.
$100 – $1,000
Electric Pizza Ovens
For indoor use. Doesn't require wood or gas.
$100 – A few thousand (for commercial models)
Brick Pizza Ovens
Custom-built with clay/brick. Known for heat retention and aesthetics.
Starts at a few thousand dollars
Commercial Pizza Ovens
Commercial-grade for professional settings.
$5,000 – $40,000+ (varies by type and brand)
• Conveyor Pizza Ovens
Used for mass production. Moves pizza on a conveyor belt.
$5,000 – $30,000
• Pizza Deck Ovens
Uses ceramic/stone decks for even cooking.
$5,000 – $30,000
• Rotary Ovens
Varies, but high-end models can be particularly expensive.
Up to $40,000+
Deck Pizza Ovens
Often in professional kitchens. Uses ceramic/stone decks. More affordable alternatives include portable pizza ovens.
$5,000 – $30,000 (commercial models)
$300 – $600 (portable)
Outdoor Pizza Ovens
Designed for outdoor use. Fueled by wood, charcoal, or propane.
$300 – $800 (portable)
$1,000+ (larger)
Countertop Pizza Ovens
Compact for small spaces. Electric and gas options.
$100 – $2,000
Ongoing and Extra Costs of a Pizza Oven Ownership
Buying a pizza oven isn't where your expenses begin and end. There is more to it than that, like maintenance and accessory costs.
Maintenance and Repair of Pizza Ovens
If you've gone for a wood-fired oven, you must clean the ash and maintain the firebricks regularly. A decent ash shovel and brush set could cost about $20 to $50. Firebricks might need occasional replacing, especially if you're cooking up a storm regularly; they're about $2 to $4 each.
For those who've opted for gas or electric models, routine checks by a qualified technician are essential to ensure everything's in working order. An annual check-up usually costs around $100 to $150. Replacing parts like burners or heating elements could set you back an additional $50 to $200, depending on your oven model.
Don't forget the little things like pizza stones, peels, and other accessories. They endure a lot of heat and stress, which means they may crack or warp over time. Expect to shell out $30 to $80 to replace a quality pizza stone and around $15 to $50 for a new peel.
Also, remember that wear and tear happen to the best of us or, in this case, the best of ovens. So you might encounter some unexpected repairs. For example, if the door seal breaks, that's an extra $20 to $50 for a replacement.
So there you have it; maintenance and repairs are something to factor into your budget. Think of it as a long-term investment in your unyielding pursuit of the ultimate pie. After all, what's a little upkeep when it guarantees years of gooey, cheesy, crispy perfection, right?
Necessary Accessory Costs
Some accessories are essential for using and maintaining your pizza oven. Here are a few you'll want to consider:
Wooden Peel
Metal Peel
Turning Peel
Pizza Peel: This is the paddle-like tool to slide your pizza into and out of the oven. You can go basic with a wooden model for around $15 to $25 or up your game with a professional-grade, stainless steel version that can cost upwards of $50.
Pizza Stone or Baking Steel: While your oven might come with a built-in stone, having an extra one can be a game-changer, especially for those who love a crispy crust. A good-quality pizza stone can range from $30 to $80, while baking steel, a newer and faster way to achieve that perfect crust, will set you back between $70 and $120.
Pizza Cutter: Don't underestimate the importance of a good pizza cutter. A solid, easy-to-grip model will run you anywhere from $10 to $40. If you're feeling extra fancy, some high-end models can go up to $100. Trust me, there's a noticeable difference.
Then there are the small but mighty extras: a dough docker to prevent air bubbles (around $5 to $15), a dedicated oven brush for keeping things tidy (another $20 to $50), and perhaps a couple of different dough scrapers (about $5 to $15 each).
If you're into specialty pizzas, you might want a deep-dish pizza pan ($15 to $40) or a perforated pizza pan for a crispier crust ($10 to $25). And for the true aficionados, there's the option of a turning peel, a tool designed to help you rotate your pizza while it's in the oven, ensuring an evenly cooked crust and toppings. Expect to spend between $30 and $60 for this luxury.
All in all, you're looking at an additional $100 to $300 for a well-stocked arsenal of pizza-making accessories. And believe me, it's worth every penny. These tools not only make the cooking process easier but also contribute to a better end product. So, consider them not as mere add-ons but as key players in your quest for the perfect slice.
Wrapping Up: How Much Does a Pizza Oven Cost?
Remember to factor in these accessory costs when budgeting for your new pizza oven, as they'll ensure you get the most out of it.
Frequently Asked Questions
What is the average price of a residential pizza oven?
Residential pizza ovens can vary in price depending on type, size, and materials. But on average, you can expect to pay anywhere from $100 to $5,000 for an authentic, high-quality pizza oven. Remember, though, that you'll find options for every budget, so you can likely find something that suits your specific needs and preferences.
What factors determine the cost of a commercial pizza oven?
Commercial pizza oven prices are influenced by several factors, such as the type of oven, its capacity, and the heating mechanism (electric, gas, or wood). Additionally, brand reputation and additional features (like programmable controls or conveyor belts) can impact the price. Research your options and compare prices based on your business needs.
How do outdoor pizza ovens compare in price to indoor models?
Outdoor pizza ovens tend to be more expensive than their indoor counterparts. This is because outdoor ovens are often wood-fired, resulting in a higher cost due to the construction and materials required.
Indoor pizza ovens are typically electric or gas-powered, which can be less expensive than wood-fired options. However, the type, size, and quality of the oven will ultimately determine the price difference between outdoor and indoor models.
What are the costs involved in building a DIY brick pizza oven?
Building a DIY brick pizza oven can be a cost-effective option for those willing to invest time and effort into the project. The costs involved will largely depend on materials (bricks, mortar, insulation, etc.), tools, and any potential labor costs if you choose to hire professionals. On average, expect to spend between $500 and $2,000 for a DIY brick pizza oven.
Do electric commercial pizza ovens have different price ranges than gas ovens?
Yes, electric and gas commercial pizza ovens do have different price ranges. Electric ovens are often less expensive initially, requiring less installation and setup.
However, operating costs can vary depending on local electricity and gas prices. Overall, it's essential to compare not only the upfront costs but also the long-term operating costs when choosing between electric and gas ovens for your business.
How do used commercial pizza oven prices compare to new ones?
Used commercial pizza ovens can be more affordable than new ones, with prices often much lower than the original retail value.
The markdown in price depends on factors like age, condition, and brand. Like buying any used equipment, it's crucial to thoroughly inspect a used pizza oven for any signs of wear or damage and ensure it meets your business needs before purchasing.
One-Pot Cooking Rocks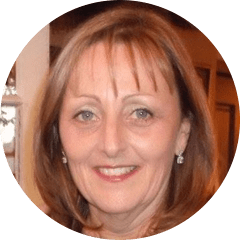 Michelle
Hi, I'm Michelle, the founder, owner, author, and editor of OvenSpot. My passion for one-pot cooking commenced when I was working to prepare cafeteria lunches for school students. I am now on a mission to assist you in choosing the cooking pot or appliance you will use daily. As well as in-depth information to assist you in using and caring for your cookware and appliances.
Questions? Reach out to Michelle at [email protected]