Pressure Cooker vs Thermal Cooker: Compared 2024
The pressure cooker versus the thermal cooker? Which one wins? You may wonder about this because you want to know which one would give you the better value. We will look at the virtues and drawbacks of each one to clear things up and make getting to a decision easier. Our evaluation of each device will consider the following factors:
Price
Safety
Purpose
Energy efficiency
Where each cook best
Healthy
Clean up
Versatility
Pressure Cooker vs Thermal Cooker: Price
Comparing the pressure cooker and thermal cooker based on price, pressure cookers range from $39 to $350. Thermal cookers, on the other hand, range from $60 to $250.
You can find a cheap pressure cooker easier than a thermal cooker if budget ranks as the top priority. Thermal cookers cost more in the average price range than pressure cookers.
Pricing depends on what type you buy. For example, vacuum insulated thermal cookers cost more than foam insulated cookers.
Disclaimer: I earn from qualifying purchases on my website as an Amazon Associate. If you purchase through links from this website, I may get a small share of the sale from Amazon and other similar affiliate programs.
Safety
Pressure cookers have a well-earned reputation as being dangerous because they explode. Manufacturers use new safety features today that make them safer to cook with, but explosions remain an ever-present danger.
How do thermal cookers compare? Without a doubt, thermal cookers win in this category because they don't explode like pressure cookers. They don't feel half as intimidating to use either.
Purpose: Reasons to Own Each
The purpose of a pressure cooker differs greatly from a thermal cooker. On the one hand, they made the pressure cooker for fast eating. You can cook fresh chicken for 10 minutes.
Frozen chicken cooks for 12 to 15 minutes. They made the pressure cooker to speed up cooking and save energy that was its purpose.
Compared with the thermal cooker, it has more resemblances to a slow cooker. However, the difference is that the slow cooker consumes a lot of heat and burns if not stirred.
The thermal cooker, on the other hand, uses little heat because of the insulated heat that cooks the food. Food is usually ready in two hours, but you can eat it up to eight hours later with the same heat.
The thermal cooker makes a great choice if you have children, and you don't want them cooking. The pressure cooker, on the other hand, was built for speedy cooking.
That's the difference between the two, and they couldn't be more distinct from each other. Luckily, that makes it easy to decide which one you want. Buy the appliance that will fit your needs.
Energy Efficiency: Who Wins?
Pressure cookers can lower energy usage from traditional cooking by anywhere from 50 to 70 percent. In particular, we're talking about the modern pressure cooker, which was enhanced to save energy.
The thermal cooker uses energy in the original 10 to 20 minutes in the heating of the food. However, because it retains its heat, it uses virtually no energy after and cooks the food with heat trapped in the cooker.
Let's look at two similar products and compare their energy efficiency. The Tayama Therma TXM-70XL doesn't consume any electricity because you have to heat it in another pot or heating source.
You will find that common with thermal cookers. If the average stove uses between 2,000 to 5,000 watts per hour, we will calculate this with 3,000 watts.
3,000 x 0.1 = 300 watts from 10 minutes of use. Compared with the Instant Pot Duo 7-in-1 Electric Pressure Cooker, this device uses 1,000 watts.
Even if we took 10 percent of 5,000 watts with the thermal cooker, it'd still only come out to 500 watts.
What makes this more impressive comes from the fact that the thermal cooker will heat your food like this for up to eight hours without using eight hours' worth of energy.
Slow cookers are infamous for their high energy bills, but thermal cookers don't have the same problem. It takes about two hours to cook it fully, but you can let it sit for up to eight hours. Without a doubt, the thermal cooker is the more energy-efficient choice.
Pressure Cooker vs Thermal Cooker: What Each Cooks Best
They made the pressure cooker to soften and moisturize cheap meat cuts. The pressure cooker wasn't made for prime cuts. Anything good as a slow cooker recipe will do well in the thermal cooker as well.
| Some of the best foods in the pressure cooker include | On the other hand, the thermal cooker cooks the following foods best |
| --- | --- |
| Beans | Cakes |
| Stews | Muffins |
| Soups | Soups |
| Artichokes | Stews |
| Mashed potatoes | Spaghetti |
| Tough beef and pork cuts | Pulled pork |
| | Curry |
| | Casseroles |
Healthy or Not: Thermal Cooker vs Pressure Cooker
Thermal cooking does have a danger in that if the food isn't cooked at 140 degrees Fahrenheit for much of the time, you can get food poisoning from toxins produced by multiplying bacteria or bacterial infection. As the contents cool over a long period of time, you may struggle with knowing if the food was cooked well enough.
Outside of that, thermal cookers don't have anything going against them for health, but nothing exists for it either. Health depends on what you cook.
Compared to the pressure cooker, this one has a few benefits. For example, because it cooks food in less time, it preserves nutrients in the food. In addition, you don't have to deal with unhealthy chemicals like what you might encounter when grilling or baking food. Cooking meats at high temperatures, such as when grilling, can produce a cancer-causing chemical known as heterocyclic amines.
More heat-sensitive nutrients, such as Vitamin C and folate, get preserved in the pressure cooker. It does destroy some nutrients, but this would happen with other cooking methods too. The speed of the pressure cooker helps to lower how many are lost.
When we say healthy here, we mean overall. Healthy also depends on what you put in the pressure cooker.
Which One is Easier to Clean Up?
The thermal cooker resembles the pressure cooker in that certain parts can go in the dishwasher and others need hand washing. Like with the pot of the pressure cooker, you can put the inner pot of the thermal cooker in the dishwasher.
With the outer pot, you need to exercise more care. Never submerge the outer pot of the thermal cooker in water. You should also never put it in the dishwasher. Grab a wet cloth and lightly wipe it clean.
The pressure cooker can be cleaned similarly. However, clean-up with a pressure cooker requires great care because leftover food can clog the safety valve and cause it to explode.
You must clean it well after each use. Depending on the pressure cooker, it may be hard to reach places to clean up. That can make cleaning more difficult.
We would say that the thermal cooker wins this category because you can clean it without fear that it might blow up if you do it wrong.
Whichever you choose, if easy clean-up matters to you, we would advise you to choose stainless steel over aluminum. The non-porous nature of stainless steel resists germs and bacteria better than aluminum.
Thermal cookers tend to always use stainless steel because aluminum doesn't hold heat for as long, but pressure cookers can be bought either in aluminum or stainless steel.
Pressure Cooker vs Thermal Cooker: Which is More Versatile?
The pressure cooker wins this category. Thermal cookers have many benefits, but versatility is not one of them. The biggest reason for this comes from cooking speed.
You can expect it to take up to two hours to cook food. That's not a flexible cooking device. You may have times when it works, but you will have other times when you wouldn't want to use it.
The thermal cooker does have an advantage in terms of not needing to be there constantly. With a pressure cooker, you dare not leave it alone. You need to be there the whole time to monitor the PSI.
It would be dangerous to leave it by itself. In that regard, thermal cookers perform better, but the slow cooking time means that it will only be advantageous for certain things.
Pressure cookers, on the other hand, have the advantage of speed, but they also can be used as a regular pot for cooking. You don't have to use it only as a pressure cooker.
With all of these things combined, the pressure cooker just has better versatility, especially when it comes to speed. Think of the microwave and how convenient it is that's the same case with the pressure cooker. However, pressure cookers don't ruin the texture of the food like a microwave.
Pros and Cons of the Pressure Cooker
| Pros | Cons |
| --- | --- |
| Fast cooking speed | Risk it will explode |
| Preserves nutrients | Can't control the cooking |
| Good for cheap meat cuts | Unable to monitor for cooked thoroughly |
| Doesn't use much energy | Different food cooks at different speeds |
| Preserves food appearance | Noisy |
| Moistens the food | Can't check food midway through |
| Kills harmful bacteria | |
Pros and Cons of the Thermal Cooker
| Pros | Cons |
| --- | --- |
| Incomparable energy savings | Usually more expensive than pressure cookers |
| Food stays moist | Must cook foods to the right temperature |
| Excellent choice for casseroles | Can prove challenging to use in some cases |
| Food doesn't burn, get over dry or burnt | Limited use in what you can cook |
| Cooking is possible on a gas stove, electric stove, or campfire | Don't tip it over because not 100 percent sealed |
| Keeps food hot over the long term without a huge energy bill | Not everyone wants a slow cooking time |
| Convenient because of the cooking style | |
| A safe choice for those who have children | |
Thermal Cookers: How They Work
All thermal cookers operate on the same principle. They house the inner pot within the outer pot, which is insulated. The insulation traps the heat within to keep the food cooking. Sauté the meat and add vegetables.
Once you have brought the water to a boil, you let the thermal cooker cook on its own. It requires no electricity after that point, and you just have to wait two hours.
Thermal cookers may sound like the newer technology, but in fact, pressure cookers are newer. The concept itself of thermal cooking dates back to Medieval Europe. However, the method was different.
First, they would hold a pot over a fire to heat it. Once heated, they would take the pot and put it into a larger pot that they had insulated with moss, dry leaves, and hay and cover it.
Today's thermal cooker uses the same concept, but they have improved the technology to make it even better. The other thing is that it is far more convenient than in the past.
Pressure Cookers: How They Work
Pressure cookers are interesting because they use a gasket to seal in the water vapor. The water gets brought to a boil, which is when it evaporates. Unable to exit the container, the pressure cooker builds steam and cooks the food. Pressure cookers have an advantage in that they partially sterilize foods of harmful bacteria.
Denis Papin, a French physicist, invented the forerunner of the pressure cooker. This device runs based on the gas laws of physics.
Conclusion – Pressure Cooker vs Thermal Cooker Compared
Despite being a fascinating piece of technology, thermal cookers don't have as much popularity.
The higher price tag and the limited number of foods they can cook have made it less popular. Meanwhile, you can cook nearly anything in the pressure cooker. The danger of it exploding has done little to stop its widespread use of them.
I wouldn't think of one as better than the other, however. Instead, I think of them as entirely different devices with distinct purposes. When you are deciding which appliance to purchase, think of the purpose first.
One-Pot Cooking Rocks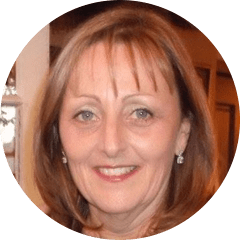 Michelle
Hi, I'm Michelle, the founder, owner, author, and editor of OvenSpot. My passion for one-pot cooking commenced when I was working to prepare cafeteria lunches for school students. I am now on a mission to assist you in choosing the cooking pot or appliance you will use daily. As well as in-depth information to assist you in using and caring for your cookware and appliances.
Questions? Reach out to Michelle at [email protected]