Steaming Food in a Dutch Oven: Tips and Tricks
Do you have a Dutch oven and need some ideas for cooking food in it? If so, I am going to share with you how steaming food in a Dutch oven is quick and easy. Yes, you can steam all types of food in a Dutch oven, perfect.
Steaming in a Dutch oven is done by cooking the food over water or stock that has been brought to a boil. Using the oven's lid the steam from the boiling water circulates around the pot, keeping food moist and tender while it cooks.
Steaming food is a great way to preserve nutrients, flavor, and color in your meal. It can also be very easy if you know the right tricks! In this blog post, we are going to discuss how to steam food in a Dutch oven, we'll talk about safety tips too so read on!
Can You Steam Cook in Cast Iron
Yes, you can steam cook in cast iron, although it's not the most common use for these types of pots and pans. Here are a few things to consider:
Lid Fit: For effective steaming, you need a good seal on the pot to keep the steam in. Not all cast iron pots and pans come with a tight-fitting lid, so you might need to find a separate one that fits well.
Water and Iron: Cast iron is prone to rust if it's not properly seasoned and maintained. When you're steaming, you're essentially creating an environment of hot water vapor, which could potentially cause rusting if the pot is not thoroughly dried after use.
Heat Distribution: Cast iron is great for even heat distribution, which can be a benefit when you're steaming food. It also retains heat for a long time, so you'll need to be careful when handling the pot and the steamed food.
Use a Steamer Basket: If you're steaming vegetables or similar food, it's a good idea to use a steamer basket inside the cast iron pot. This keeps the food out of the water, allowing it to cook in the steam alone.
Benefits of Using a Dutch Oven as a Steamer
An advantage of steaming inside a Dutch oven as compared to using a regular pot on the stove is that this pot retains nutrients and flavor better than boiling or simmering.
This cast iron lidded pot captures moisture and seals in flavors, all dishes taste better will a Dutch oven's built-in self-basting feature, including steamed foods.
How Do You Use a Dutch Oven Steamer?
A Dutch oven can be used as a steamer by filling it with water and then placing the food to cook inside.
After initially heating the pot up and the water is boiling reduce the heat to low.
Leave the oven's heavy lid in place while cooking so steam will not escape.
Allow for about 30 minutes of cooking time at low-to-medium heat before checking how much longer you need to let the food continue cooking.
Cutting vegetables such the same sizes ensures even cooking.
Placing vegetables like potatoes, carrots, and sprout underneath broccoli, cauliflower, beans, and peas ensure the firmer vegetables cook as well.
Can You Steam Vegetables in Dutch Oven?
Yes, you can steam vegetables in a Dutch oven. Fill the bottom of your pot with cold water and then add about an inch or two of boiling water to create some vapor.
Put your vegetables on top of the steaming rack (or use something like tomato cages) so that they don't boil.
Cover with the lid of the oven. Cooking time will depend on what type of veggie you are cooking but most should take 30 minutes-ish at low to medium heat.
How to Steam Vegetables in a Dutch Oven
There are different ways to steam vegetables in a Dutch oven my two favorites are;
If you're cooking other foods such as pieces of meat or chicken, place your vegetables around those and the steam will cook them while the main dish is cooking.
Using a trivet or steaming basket you place the vegetables over the main dish cooking below or water that you boil. The heavy lid of a cast-iron Dutch oven will keep the steam in for vegetables that are ready when your meat is cooked. Don't forget to add salt or sea salt for added flavor!
How Do You Steam Broccoli in a Dutch Oven?
Cut the broccoli into evenly sized pieces, about three inches long (bite-sized). This will make it easier to cook evenly and quickly; cutting larger chunks of broccoli can lead to undercooked centers.
Place a steamer basket in the bottom of your Dutch oven. Fill with water until it is just below the top level of the vegetables (about one inch).
Bring the oven to boil over medium to high heat before reducing heat to low so that there are only slight bubbles coming up from the bottom of your pan this prevents overcooking by boiling all excess moisture out while still cooking everything through.
Cover with the oven's lid and your broccoli will be ready in 3 1/2 to five minutes.
How Do You Steam Broccoli if You Don't Have a Steamer?
If you don't have a steamer, instead try using just the Dutch oven. Follow these easy steps.
Place 1-2″ of water in the bottom of the oven. Bring water to the boil insert evenly cut pieces of broccoli and place lid on top to let it simmer for about 3 1/2 to 5 minutes or until tender. Serve while hot or run under cold water in a colander, and drop in an ice bath, this stops the broccoli from becoming soft, and use for a delicious green salad.
How to Steam Fish in a Dutch Oven
Fish is a delicate protein to prepare so this steaming method of cooking is perfect because the less you touch fish during and after cooking the more it stays in one piece. Looking great when serving.
Place your steamer inside your Dutch oven, and fill it with water leaving an inch of space between the steamer and the waterline.
Bring water to a boil, with your fish on a heat-proof plate or lid sit it on the steamer.
Cover with the lid of the oven, reduce heat to low steaming till fish is cooked through about 15 to 20 minutes. (Depends upon the size of your fish pieces – this recipe suite about 30 ounces of fish pieces)
What Foods Can You Steam in a Dutch Oven?
Apart from vegetables and fish, you are only limited to your imagination when preparing food in a Dutch oven. Here are some other dishes you can try.
Chicken
Beef
Bread
Cakes
Rice
Popcorn
Learn how to make perfect fluffy steamed rice in a Dutch oven.
Do You Leave Lid on a Dutch Oven When Cooking?
When braising meat, baking bread in a Dutch oven, or attempting any slow-cooked dishes the lid should be kept on while they are cooking. This will trap all your steam inside and keep things nice and tender or crispy as they continue to cook!
If your recipe requires a "reduction" this can be done at the very end of cooking – remove the lid at that time.
Some starchy dishes require the boiling method of cooking such as pasta, potatoes, beans, or other starchy foods the lid can be left off. BUT ensure you stir during rapid boil so your food does not stick to the very hot bottom of the Dutch oven.
Safety When Steaming Food in a Dutch Oven
There are several ways you can make sure your food, your oven, and yourself stay safe while using the oven.
First, use a timer to keep track of time, and don't touch the lid until it's done cooking.
Next, add enough water to last the cooking time required. Do not add water after boiling has commenced as your cooking time will increase due to the liquid's temperature drop as well as the steam that has escaped.
Finally, be careful when removing lids as steam releases from them at high temperatures which could cause burns. Always tilt the lid away from you upon lifting and wear long oven mitts.
If you follow these tips carefully when making dishes like vegetables or other steamed creations you'll be safe!
Learn about What can you not cook in a Dutch oven?
Steaming food in a Dutch oven can be tricky, but with these tips and tricks, you'll get the hang of it quickly. If you're new to steaming your own vegetables or fish at home, give one of these methods a try!
You won't regret learning how to steam broccoli so that it is tender-crisp and flavorful. This will help prevent overcooking while still preserving all its nutrients by retaining water that evaporates during cooking.
The same goes for other types of veggies like asparagus or green beans they tend to cook too fast when boiled. So steamed vegetables are a more healthy option if you want them crispy on the outside without being dry inside.
Fish also takes well to this technique; try out some steamed halibut or salmon recipes to get started! Happy cooking with your Dutch oven.
One-Pot Cooking Rocks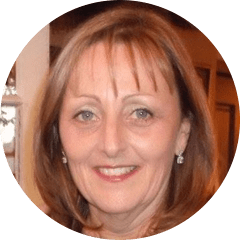 Michelle – Author
Hi, I'm Michelle the founder, owner, author, and editor of OvenSpot. My passion for one-pot cooking commenced when I was working to prepare cafeteria lunches for school students. I am now on a mission to assist you in choosing the cooking pot or appliance you will use every day. As well as in-depth information to assist you in using and caring for your cookware and appliances.
Questions? Reach out to Michelle at [email protected]