Do Chefs Use Pressure Cookers: What Food Do They Cook
The culinary arts encapsulate a broad spectrum of cooking styles, most looking very sophisticated. Pressure cookers and their food have a simplistic cooking style that makes you wonder if professional chefs use them.
Do chefs use pressure cookers? The average chef doesn't keep a pressure cooker in the kitchen. A large part of the reasoning comes from the scale of the operations. Chefs must cook large quantities of food that won't fit in a pressure cooker. Some restaurants have adopted them to save time, but most haven't.
If you'd like to learn more about chefs and the use of pressure cookers, keep reading. We will look at this topic from multiple angles to understand it better.
Growing in Popularity
Chefs didn't use pressure cookers in the past, but because of the accelerated cooking speed and new safety features, more chefs have begun to use pressure cookers. Restaurants fulfill orders faster while freeing up the burners for other foods. The high demand requires that restaurants keep two pressure cookers or more in the kitchen.
They might seek out a large commercial pressure cooker to meet the demands. The rising popularity of chefs using pressure cookers also comes from how some top-name chefs like Chef Sang Yoon and Chef Heston Blumenthal have praised the benefits.
Chef Heston Blumenthal writes about them regularly and says pressure cookers develop a fuller flavor in depth and complexity, but they also offer clarity.
You rarely see pressure cookers used on TV, but they could soon adopt a more important role. The continued improvements to cooking technology, such as saving 50 percent on energy and halving the cooking time, have all contributed to their growing popularity.
On top of that, pressure cookers include more safety features than before. In the past, it wasn't uncommon to hear about pressure cookers exploding. Today, the average pressure cooker has ten or more safety features.
Overcoming Disdain from Professional Chefs
While we painted a rosy picture that some chefs have adopted the pressure cooker, we would like to point out how most still won't use them in the restaurant. They turn their noses up at them and think of pressure cookers as overly simplistic cooking. Tom Aikens, an English Michelin-starred chef, was one of them. A large majority, not just him, still holds this opinion.
Back in the 1950s, pressure cookers held a well-earned reputation for exploding, which may even contribute to the dislike for them to this day. In a busy kitchen, you can't afford to neglect the pressure cooker for a second.
What Foods Do Chefs Cook in Pressure Cookers?
Professionals would likely cook the foods that taste best in the pressure cooker. Some examples of foods like this include:
Chicken thighs
Whole chickens
Pork chops
Rump roast
Dried beans
Brown rice
Bulgur
Potatoes
Squash
Carrots
Beets
Soup
Stews
Why Pressure Cookers Won't Be Coming to Fancy Restaurants
Pressure cookers could one day see more popularity in ordinary restaurants, but in all likelihood, the pressure cooker will never reach five-star restaurants. Why? Pressure cookers tenderize cheap meat cuts and fill them full of flavor. They don't do as well with lean meat or more expensive cuts like pork sirloin. They weren't meant to cook that.
Would you visit an expensive restaurant to pay for a cheap meat cut? Most people would feel cheated and cringe at the thought of that. The best foods to cook in the pressure cooker are naturally tough and cheap foods.
Not Common – In the United States
While most chefs in the United States don't use pressure cookers, you would be mistaken to think they don't receive use elsewhere. For example, countries like Brazil and Mexico both have a reputation for using them for their foods. Part of this stems from a lack of access to cheap fuel. The United States doesn't have that problem.
You pay less to use a pressure cooker for the food. Also, chefs in these countries may use pressure cookers because the foods they eat favor them more. For example, many Brazilians eat rice and black beans for every meal, including breakfast.
Rice and beans cook well in the pressure cooker, so it depends on the country that you live in. You can cook beans in the pressure cooker and eliminate the need to soak them for a day, which has made them popular in Mexico and Brazil, as well as much of Latin America and the Caribbean.
While most American, British, and Australian chefs don't use pressure cookers in their restaurants, you would be mistaken to think that other countries don't use them more. It has to do with the fact that they eat foods more favorable to using them more often.
The United States has a different diet from that of many other countries. They don't eat as much rice or beans. While the older generation made more use of them, most people in the United States don't see the need for them.
American culture, in general, doesn't favor it, which could explain why the chefs also haven't made use of them.
Steaming Saps the Flavor?
You see, some people argue for the better flavor that comes out of pressure cookers, but most culinary arts schools disagree with that. Of the cooking methods available, such as frying, grilling, baking, and searing, steaming has the lowest reputation for being flavor-friendly.
Some people may say that it concentrates the flavor, but many people don't like steaming foods because it destroys the flavor. In particular, vegetables make a poor choice for this or boiling if you want to flavor.
Good Choice for Component Meals? A Professional Chef Weighs In…
Professional Chef Tyler Kord gave us a hint on why pressure cookers may not have widespread use in restaurants across the United States. He said that while he loves his pressure cooker, it can't perform miracles. You can put the disparate ingredients together in the pot, but it won't come out perfectly. Also, he said that the time savings may not be all they're cracked up to be.
You need to put the ingredients together, wait for it to reach 15 PSI, and wait for the timer to finish. Not only that, but you have to wait for it to release the steam. That may not save as much time as you think.
Also, it doesn't come out tasting like a five-star meal. No matter what anyone says, a pressure cooker can only do so much.
Kord continued by saying that while he considered it suitable for making a component meal, you would think of this as a cooking device for your main dish. He said restaurants might use pressure cookers to save time on foods that generally take a long time.
For example, the ideal time to cook soups and stews is two to three hours. In a restaurant, you usually don't have that much time. You can cut the time down to 22 minutes. At the same time, pressure cookers can cook soups and stews quite well.
Better Flavor Development Cooking over Multiple Days
We discussed why chefs might use pressure cookers for time constraints, but some chefs like to take multiple days on food to develop the flavors thoroughly. In restaurants where time matters over flavor, the pressure cooker may be used. However, taking the time to create the flavors will lead to a better meal. Some chefs might take days to develop certain foods to ensure they taste their best.
Cooking in Pressure Cookers on TV
Why don't you see people on Top Chef using pressure cookers? Much of it comes down to practicality. Like in a restaurant setting, they need to cook large quantities, and pressure cookers don't do as well with this. Along with that, the show often gives them hours to prepare their food. They don't have to use the pressure cooker because they have time.
Occasionally, you might see a chef who uses a pressure cooker on these TV shows. Pay close attention, however, because this often happens when the chef screws up their original plan. They had to move fast, and they chose to use the pressure cooker.
Learn more about what cookware professional chefs use.
Taking Away from the Art of Cooking?
Some chefs may not use pressure cookers because they steal from the joy of the culinary arts. Would you praise someone's cooking skills for their delicious toast? A pressure cooker has many similarities to a toaster. It doesn't require much skill to use it.
Furthermore, it can backfire easily, which could prove disastrous in a restaurant where you waste a lot of food.
Think of how pressure cookers work. They have a hands-off nature. You set the prepared ingredients, close the lid, and leave it till finished. You can't check the flavor because opening the lid could cause it to explode. If the timing is bad, you need to remake it.
All these things combined have made it so that some chefs will never take a full liking to the pressure cooker. They may see its use for cooking certain things to accelerate the process, but they will never adopt it as their main cooking tool.
Maybe that's okay, however, because you could cook certain things in the pressure cooker while you focus on the other areas of cooking.
Some Chefs Don't Know How to Use Them
To be clear, we're not saying all chefs lack the knowledge of pressure cookers. However, the cooking techniques that you learned in the culinary arts go against the use of pressure cookers.
As a chef, you constantly taste the foods to adjust the flavor. Fine-tuning the flavors has become essential in the process of cooking at restaurants. You want happy customers. For that reason, many chefs never even learned how to use a pressure cooker.
You sometimes see this on the show Tournament of Champions. Many chefs were given a tough meat cut and told to improve it. You rarely saw a chef go to the pressure cooker.
They didn't know how to use them. These were some of the top chefs, and they didn't understand how to use the pressure cooker.
Pressure Cooker FAQs
Do People Use Pressure Cookers Anymore?
For a brief time, pressure cookers declined in use because of the dangers around them and better options. Safety features and energy savings have become popular again, but people are still afraid to use pressure cookers. However, some chefs like Heston Blumenthal have contributed to their new popularity.
Check out my article covering pressure safety in-depth on how to avoid pressure cooker accidents.
Is Cooking With a Pressure Cooker Healthy?
If the food you have chosen is healthy, cooking with a pressure cooker will be healthy. Pressure cookers preserve more vitamins and minerals than many other cooking methods. This is because the longer cooking methods have more time to destroy these nutrients through heat.
In this article, I deep-dive into pressure cookers and health in pressure cooking and cancer.
Does a Pressure Cooker Kill Bacteria?
Hobbyist mycologists have used pressure because of their ability to sterilize their substrates. Pressure cooking kills most food bacteria, such as E. coli and salmonella. Still, you shouldn't think of the high-pressure levels as being more effective than boiling. Boiling still kills more bacteria than steam from a pressure cooker.
Check out my article for all the details about pressure cookers and sterilizing.
Conclusion – Do Chefs Use Pressure Cookers
Whether pressure cooking will one day become more popular with chefs remains to be seen, but many don't use them in the restaurant. Largely, this comes from the fact that they can't monitor and adjust the flavor.
This makes it easier to use other cooking methods. Pressure cookers still also have a clinging reputation for exploding. Many safety improvements have been made to the modern pressure cooker, but the infamous reputation holds firm.
One-Pot Cooking Rocks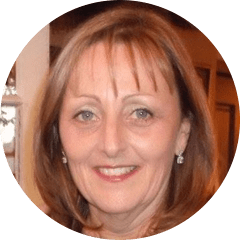 Michelle
Hi, I'm Michelle, the founder, owner, author, and editor of OvenSpot. My passion for one-pot cooking commenced when I was working to prepare cafeteria lunches for school students. I am now on a mission to assist you in choosing the cooking pot or appliance you will use daily. As well as in-depth information to assist you in using and caring for your cookware and appliances.
Questions? Reach out to Michelle at [email protected]