Combekk Railway Dutch Ovens
At a time when there are so many manufacturers of cookware, you might ask "what are Combekk railway Dutch ovens?
Combekk railway Dutch ovens are made from 100% recycled iron railway sleepers and are cast in The Netherlands. Each Dutch oven's iron origin can be identified by its stamped marking on the bottom. The name "Dutch Oven" originated in Holland and it refers to the production technique which is a hundred years old.
Disclaimer: As an Amazon Associate I earn from qualifying purchases on my website. If you make a purchase through links from this website, I may get a small share of the sale from Amazon and other similar affiliate programs.
In this Combekk Dutch oven review, we will take a look at the Dutch history of the cast-iron Dutch oven. Also, some Combekk history and the materials they use to cast these Dutch ovens.
We will take a look at the various sizes, color options, and who this Dutch oven would suit. I even have some wonderful award insights. We'll take a sneak peek into Combekk's innovative future.
Lastly, I will let you know where you can purchase these cast-iron Dutch ovens.
Cast Iron Dutch Oven History
The production technique was invented in The Netherlands in the 17th Century. In the east of The Netherlands, there was a lot of iron ore in the ground and this is where many of the foundries were located.
It has been more than fifty years since the last foundry stopped manufacturing Dutch ovens in The Netherlands.
Want a bit more information about the history of Dutch ovens? Also, take a look at my related articles listed at the end of this article about the name Dutch oven and who invented the oven.
If you have landed on this page and already know you want to purchase a fantastic Combekk Dutch oven. CLICK HERE to see this Dutch oven at Amazon.
Combekk History
Combekk is so proud that they are the only brand currently producing cast-iron Dutch ovens in The Netherlands.
This particular series of Combekk Railways cast iron cookware is known as "The Rails" edition. It is made from old railroad tracks.
"The Rails" cast iron is the first cast iron range from Combekk and tells the story of Dutch railways.
This Combekk cast iron has been stamped on the bottom of each pan which refers to its origin.
What Are Combekk Dutch Ovens Made Of?
The Combekk cast iron ovens are fully enameled cast iron products and are made entirely from recycled materials. Recycled railroad train rails are what this particular range is made of.
This is then covered with a PTFE-free matte enamel finish which is resistant to stains, cracks, and chips.
The ovens are authentic with toughness and functionality at the forefront of the design process. The special forge and the right mix of materials make Combekk Dutch ovens the highest quality.
The recycling doesn't stop with the Dutch oven itself. Combekk also utilizes recycled packaging materials.
If not at least check out the awesome video below. You just have to love this guy's enthusiasm for life as well as his energy!
Combekk Dutch Ovens – Outstanding Features
Cast Iron is recycled from railway sleepers.

Coated with PTFE-free chip-resistant enamel finish

Each Dutch oven is stamped reflecting the origin of the metal.

Fitted thermometers are available to further enhance use.

Fully recycled packaging completes the picture.
Combekk Railway Recycled Enameled Cast Iron Dutch Oven with Thermometer
Combekk RAILWAY Recycled Enameled Cast Iron 4.25 Quart Dutch Oven with Thermometer, Green
The features of this Combekk RAILWAY Recycled Enameled Cast Iron Dutch Oven with Thermometer are as follows:-
This Dutch oven currently comes in two sizes
4.25 Quart with the dimensions – 9.5 inches x 9.5 inches x 6.25 inches and weighs 13 pounds 6 ounces with the lid on

6.3 Quart with the dimensions – 11 inches x 11 inches x 6.5 inches and weighs 16 pounds 8 ounces with the lid on

2-inch diameter – Dutch oven thermometer
Temperature Gauge
One of the best features of this Dutch oven is the precise integrated temperature gauge. Which shows the preferred wall temperature for cooking control. Frying in a Dutch oven has never been so easy.
No more lifting the lid, so all the goodness stays in your oven. The temperature in the Dutch oven can be controlled by changing the temperature of your heat source.
A combination of the temperature control gauge and the enamel finish should alleviate the fear many have of cooking in cast iron.
Cast iron gets very hot and some fear it will ruin the dishes they want to prepare, so hopefully, this feature can quash that fear.
Combekk really wants to take this Dutch oven to the world as the temperature control gauge displays in both Fahrenheit and Celsius.
100% recycled material, which still offers all the even heat distribution and moisture retention cast iron is renowned for.
This oven can be used on gas, electric, induction, ceramic, and in a conventional oven.
Using The Temperature Control Feature
| | Dutch Oven Temperature Control |
| --- | --- |
| Bake | Follow Your Recipes Heat Requirements |
| Heat | 167 degrees Fahrenheit or 75 degrees Celsius |
| Stew | 167 degrees Fahrenheit or 75 degrees Celsius |
| Steam | 212 degrees Fahrenheit or 100 degrees Celsius |
| Boil | 212 degrees Fahrenheit or 100 degrees Celsius |
| Smoke | 212 degrees Fahrenheit or 100 degrees Celsius |
| Poach | 149 degrees Fahrenheit or 65 degrees Celsius |
| Fry | 230 degrees Fahrenheit or 110 degrees Celsius |
| Deep Fry | 350 degrees Fahrenheit or 160 degrees Celsius |
Stylish Extras
The stylish anodized aluminum knob is attached to a heavy lid. The knob also has the Combekk brand engraved into it.
Combine this with the raised spikes on the inside of the lid which allow the condensation to easily drip back into the Dutch oven you will have the best outcome regarding moisture and heat retention every time.
Stoppers are supplied which are placed between the oven and the lid when not in use. This helps prevent chipping of the enamel while in storage.
Three great colors Black, Green, and Concrete, and a 40-year warranty.
>>>>>If you are ready to look at this Dutch oven and you will be taken over to Amazon to check it out.
Combekk RAILWAY Recycled Enameled Cast Iron 4.25 Quart Dutch Oven
This model cast iron Dutch oven presents exactly the same as the Dutch oven above. The only difference is that this is a traditional Dutch oven and does not have integrated temperature control.
The price difference between the two is minimal. So it really is up to what an individual would like.
If you are an experienced Dutch oven user you may not require the temperature control or you may well think it is fantastic and you need one today.
This Dutch oven currently comes in two sizes:-
1. 4.25 Quart with the dimensions – 9.5 inches x 9.5 inches x 6.25 inches – 13.85 pounds
2. 6.3 Quart with the dimensions – 11 inches x 11 inches x 6.5 inches – weights 17.64 pounds
Both size Dutch ovens come in two colors Black and Concrete.
If you are ready to look at this Dutch oven check it out and its price at Amazon.
Care and Safety
As with all enamel Dutch ovens you should not use metal utensils. Using wooden, plastic, or silicone will protect the enamel of the Dutch oven.
You will also be aware that the handles are also made of cast iron, so they will also become hot.
Training yourself to always use mitts or pot holders when handling a cast-iron Dutch oven or pot is a sneaky tip so you never get burned.
No matter what cooking seat source you choose.
Combekk Accessories
Pot Holders
Combekk has taken its recycling to the next level! With the Combekk Railway set of 2 potholders made of recycled leather! I love these leather pot holders check them out at Amazon.
Set of 2 potholders made from high-quality recycled Dutch leather

Measures 5 inches x 5 inches x 9.6 inches

Made in The Netherlands
Combekk Oven Gloves
Handmade 100% leather gloves that will protect the wearer when lifting and transporting hot pots. Three colors are black, brown, and rust complete with built-in tabs to hang them while storing.
100% quality leather
Handcrafted in Holland
Soft leather
Recycled packaging
Combekk Apron
These handmade aprons give you ultimate protection from hot food. The apron comes in three colors black, brown, and rust.
100% quality leather
Handcrafted in Holland
Adjustable waist and neck belt
Comfortable cotton neck cover
Double waist loop for tools and towels
Cleaning and Storage
Let the cast iron cool before washing to prevent any damage that may occur if the cast iron is hot.
Enameled cast iron can be washed in warm soapy water and because it is cast iron should not be soaked. This prevents rusting of the iron. A nylon scourer can be used if required.
It should be dried after rinsing and stored using the stoppers provided to avoid chipping.
Pros and Cons of both types of Dutch ovens
Pros
Recycled components for manufacture.

Integrated temperature control.
Cons
Iron cookware cannot be used in the microwave.

To prevent the rusting of the oven no dishwasher cleaning due to the cast iron. Cast iron cannot stay wet for any length of time. It must be cleaned and dried thoroughly before storage.
Check out how to clean an enamel cast iron Dutch oven.
Combekk's Award Nomination
In March Combekk in Chicago was nominated as a GIA Global Innovation Awards finalist!
Combekk's Future – Innovation
The next range will be made from iron bars that Combekk has purchased from an old prison. Possibly to be named "The Prison Edition". Recycling at its finest.
Who This Dutch Oven Would Suit!
Young people who want to learn to cook with cast iron. Dare I say it rediscovers some of our world's history in the process?
Those who really are into recycling especially natural materials that can be re-recycled.
I would have to say that this Dutch oven would suit anybody that adores cooking. Combekk recipes are available on their website.
These recipes are modern, clean, and very much on-trend. Which will appeal to many home chefs or those wanting to learn how to cook nutritious, easy, and quick meals.
The Dutch oven with the built-in thermometer would be great for those of us just learning to cook. Or maybe someone who is not confident in the kitchen and just wants to get the dish right.
To Finish – Combekk Railway Dutch Ovens
Combekk review! Wow is all I can say about this recycled cast iron cookware. I am a real advocate of any recycling success story and I believe the Combekk story is awesome.
It is my hope that Dutch ovens manufactured with recycled materials will one day become the best Dutch ovens.
This Combekk story which is relatively new shows that innovative ideas can come from all corners of the world.
I must add that I am a little biased regarding everything Dutch as my inlaws still reside in Holland. As a real history buff, I have learned a lot about The Netherlands over the last 26 years.
If you are ready to check out the "Rails Edition" of Combekk cast iron Dutch ovens CLICK HERE to see the range at Amazon.
One-Pot Cooking Rocks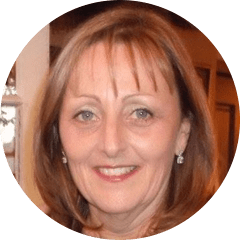 Michelle – Author
Hi, I'm Michelle the founder, owner, author, and editor of OvenSpot. My passion for one-pot cooking commenced when I was working to prepare cafeteria lunches for school students. I am now on a mission to assist you in choosing the cooking pot or appliance you will use every day. As well as in-depth information to assist you in using and caring for your cookware and appliances.
Questions? Reach out to Michelle at michelle@ovenspot.com