Le Creuset Signature Everyday Pan: New Innovative Design
A kitchen isn't just a place where meals are prepared. It's a space where creativity thrives, and tools matter. The right cookware can drastically transform your cooking experience.
With the rich legacy of Le Creuset in the cookware industry, the anticipation surrounding their new product, the Signature Everyday Pan, is palpable. Let's explore why this product is creating such a buzz!
Disclaimer: I earn from qualifying purchases on my website as an Amazon Associate. If you purchase through links from this website, I may get a small share of the sale from Amazon and other similar affiliate programs.
Signature Everyday Pan Product Overview
Le Creuset's Signature Everyday Pan boasts an enameled cast iron construction. Its spacious depth and wide surface area make it a versatile choice, merging the benefits of a braiser with the utility of a fry or sauté pan.
What's more, its slightly curved sides also promise ease of stirring and serving, and the oversized handles ensure a sturdy grip, a vital feature when transitioning between stove, oven, and table.
With an interior finished with black satin enamel, this pan bids goodbye to traditional seasoning, standing out as both a versatile and user-friendly choice.
Signature Everyday Pan Key Features
Le Creuset Enameled Cast Iron Signature Everyday Pan
Enameled Cast Iron Build: Ensures superior heat distribution and retention.
No Seasoning Required: Ready to use right out of the box.
Durable Enamel: The Signature Everyday Pan's durable enamel resists dulling, staining, chipping, and cracking. No seasoning easy to clean and it's even dishwasher-safe!
Patina Over Time: The black satin interior enamel improves with use, becoming virtually nonstick.
Ergonomic Design: The handles are tailored for easy lifting.
Lightweight: Touted as the lightest weight cast iron per quart.
Versatility: Compatible with various cooktops and suitable for stove to oven. Of course, like all our gorgeous Le Creuset cookware, we can serve from oven to table. Oven-safe up to 500°F.
Design
The design of Le Creuset's Signature Everyday Pan is a testament to the harmonious blending of traditional craftsmanship with modern aesthetics. A look into its design elements can reveal much about the brand's philosophy and dedication to excellence.
Sleek & Functional Profile
The pan boasts slightly curved sides, which aren't just a visual treat and ensure efficient stirring, flipping, and serving. The generous depth and wide surface area are reminiscent of classic French cookware, designed for various culinary techniques, from pan roasting to simmering sauces.
Enameled Exterior
The pan's enameled exterior isn't just about vibrant colors. It's a fusion of form and function. This protective layer keeps the cast iron safe from rusting, maintains its appearance over time, and offers cooks many color choices to complement or contrast with their kitchen interiors.
Black Satin Interior
The black satin interior isn't chosen by mere chance. As it's used, this interior develops a natural patina, a non-stick layer that enhances cooking performance. This unique design choice means each pan becomes more personalized with each use.
Oversized Handles
Modern kitchens demand safety and ease of use. The pan's oversized handles, ergonomically designed, reflect a deep understanding of users' needs. They ensure a secure grip, vital for safe transitions between stove to oven, oven, and table.
Lightweight Design
One of the standout design choices is its weight. It's touted as the lightest weight cast iron per quart. This careful design consideration ensures users get the benefits of cast iron cooking without its traditional heft.
Materials and Construction
At the heart of Le Creuset's Signature Everyday Pan lies its impeccable materials and construction techniques, a testament to the brand's unwavering commitment to excellence.
Enameled Cast Iron
The primary material used in this pan is cast iron, renowned for its superior heat retention and distribution properties. This ensures even cooking and prevents hotspots, which can often lead to unevenly cooked food.
To protect this already material, Le Creuset adds an enamel coating. This not only brings in a splash of color but also provides added benefits, making the pan resistant to rust, staining, and chipping.
Black Satin Enamel Interior
The pan's interior is adorned with a specially formulated black satin enamel. Unlike traditional cast iron pans that require regular seasoning to prevent rust and maintain a non-stick surface, this enamel eliminates that need. Over time, it's designed to develop a natural patina, enhancing its non-stick properties with every use.
Robust Handles
Constructed to provide a secure grip, the handles are a crucial component of the pan. They've been designed to bear the weight of the pan, ensuring safe transfers and easy maneuvering.
Crafted with Precision
Every Signature Everyday Pan goes through rigorous quality checks. The construction process, rooted in traditional craftsmanship honed since 1925, ensures that each pan is not just a cooking tool but a work of art.
Heat Conduction & Retention
One of the best qualities of this cookware is its ability to conduct heat effectively. Here is a breakdown of the heating retaining elements.
Cast Iron Core
The foundation of the pan's exemplary heat conduction is its cast iron makeup. Renowned for its natural heat-retaining and dispersing properties, cast iron ensures that the pan heats uniformly. This translates to evenly cooked food, reducing the chances of unexpected hotspots or unevenly cooked dishes.
Rapid Response to Heat Changes
Another admirable feature of this pan is its ability to respond quickly to temperature adjustments. Whether you're searing or pan-roasting a steak on high heat or simmering a delicate sauce on low, the pan adjusts promptly, giving chefs and home cooks alike precise control over their culinary creations.
Sustained Heat Retention
Once heated, the Signature Everyday Pan maintains its temperature, allowing for consistent cooking conditions over prolonged periods. This sustained heat is especially beneficial for dishes that require slow cooking or braising, ensuring flavors meld beautifully and ingredients cook to perfection.
Performance and Functionality
This Pan doesn't just shine in the looks department. Whether you're whipping up meatballs, crafting a deep-dish pizza, or baking an upside-down cake, its superior heat distribution guarantees even cooking. It can develop a natural patina over time to enhance its cooking performance, making every dish a culinary masterpiece.
Maintenance and Care
Ensuring longevity for this luxury cookware piece is simple. Its enameled cast iron finish eliminates the need for any unique cleaning methods. While it's dishwasher safe, it's crucial to handle it with care to prevent chipping. Learn how to clean and care for Le Creuset enameled cast iron.
User Experience
The Signature Everyday Pan might be new to the market, but Le Creuset aficionados have given it a roaring approval with a 100% 5-star rating. Such positive feedback speaks volumes about its quality and performance.
Price and Availability
Given its brand reputation, the Signature Everyday Pan is affordably priced and available at Le Creuset, Amazon, Crate & Barrel, Williams-Sonoma, Wayfair, and Sur La Table.
See the latest price, colors, and availability of the Everyday Pan
Expert Opinions
Crafted by French artisans since 1925, Le Creuset has always been a byword for quality. This pan, with its unrivaled colors, easy-to-clean finishes, and lifetime warranty, continues that legacy. Culinary experts and chefs who've used the pan only affirm its unmatched excellence.
Learn more about what cookware chefs use at work and home!
Comparison with Competing Products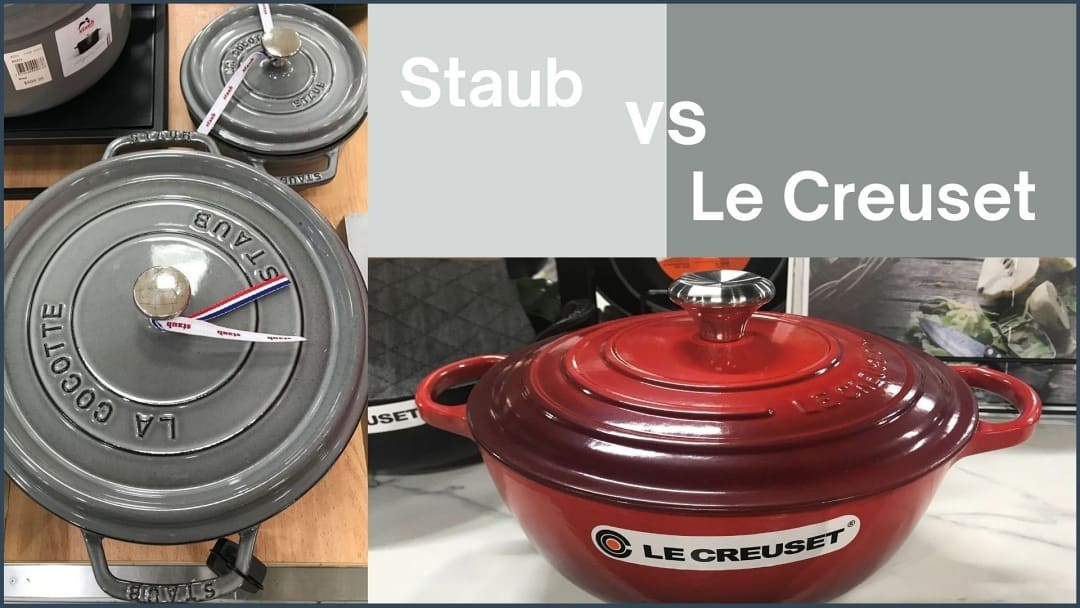 When diving into the world of premium cookware, two names often rise to the forefront: Le Creuset and Staub. Both brands are renowned for their quality and craftsmanship. This comparison table
| Feature/Aspect | Le Creuset Everyday Pan | Staub Perfect Pan |
| --- | --- | --- |
| Material and Construction | Enameled cast iron with black satin enamel interior designed to develop a patina over time. | Cast iron with a matte black enamel textured interior for improved browning and searing. |
| Design and Aesthetics | Vibrant color palette with slightly curved sides for ease of stirring. | Rustic and traditional design with a signature lid featuring self-basting spikes. |
| Functionality | Versatile with a wide surface area and oversized handles for a secure grip. | Versatile with a glass lid for easy monitoring and a self-basting feature for improved cooking. |
| Brand Legacy and Reputation | Pioneered colorful enameled cast iron cookware with French craftsmanship since 1925. | Known for authentic craftsmanship and attention to detail, rooted in French tradition. |
| Price | Expensive | Slightly Cheaper |
Compare the differences between Le Creuset and Staub cookware!
Wrapping Up: Le Creuset Signature Everyday Pan
Le Creuset's Signature Everyday Pan isn't just another piece of cookware from simmering sauces to one-pan meals. This enameled cast iron signature pan is a testament to years of craftsmanship and innovation.
Whether you're a seasoned chef or a budding culinary enthusiast, this pan promises to be an invaluable addition to your kitchen repertoire.
One-Pot Cooking Rocks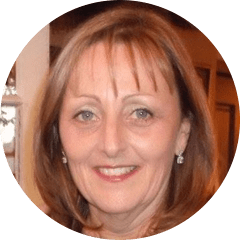 Michelle
Hi, I'm Michelle, the founder, owner, author, and editor of OvenSpot. My passion for one-pot cooking commenced when I was working to prepare cafeteria lunches for school students. I am now on a mission to assist you in choosing the cooking pot or appliance you will use daily. As well as in-depth information to assist you in using and caring for your cookware and appliances.
Questions? Reach out to Michelle at [email protected]