Why Use a Dutch Oven: 11 Reasons to Cook in Cast Iron
Ever wondered why you should add a Dutch oven to your set of cooking tools? I was asked recently why use a Dutch oven and apart from identifying it as the original slow cooker, this is the short answer.
Dutch ovens and their versatile nature make them the chef's choice for baking, browning, roasting, searing, broiling, and deep-frying. Dutch ovens are made of cast iron, seasoned or with enamel coating, and weigh between 11 to 20 pounds with a tight-fitting lid to hold moisture. Can be used on gas, electric, halogen, and induction.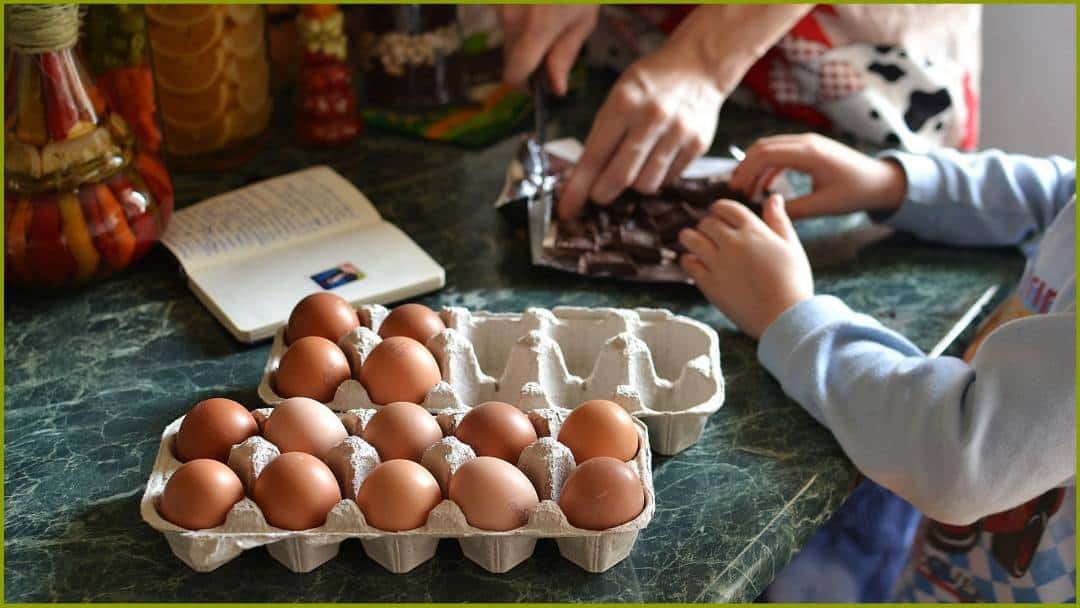 Disclaimer: As an Amazon Associate I earn from qualifying purchases on my website. If you make a purchase through links from this website, I may get a small share of the sale from Amazon and other similar affiliate programs.
Why My Family Uses a Dutch Oven
Home cooks and my family loves our Dutch oven (French oven), and I'm about to show you why.
1: Even Heat Distribution
Dutch ovens heat your recipes at a consistent temperature from all sides when used in a conventional oven at low temperatures. The even heat distribution eliminates the need to stir for fear that the food will stick to the bottom. Cast iron distributes heat evenly, and it retains heat longer than pans made from other materials like aluminum.
Even cooking through the food matters because you don't want hot or cold spots in the food. This distracts from the flavor, and it can endanger your health if you eat undercooked pork or chicken. Uneven heating can mean one section of the food burns while the other part remains raw and dangerous.
Let's say that you have an older oven. It suffers from uneven heating, a common problem with older electric ovens. An uneven temperature in the electric oven won't cause uneven heat distribution in a Dutch oven. The thick walls in the Dutch oven will radiate and reflect an even heat, and it does this evenly from every side.
The tight-fitting lid plays an essential role in even heat distribution because it traps the heat inside the oven. This seals off the oven and ensures that one part of the food isn't too hot or too cold.
2: Heat Retention
Dutch ovens, especially those made from cast iron, are renowned for their excellent heat retention and even distribution. This makes them ideal for slow-cooking dishes, as they maintain a steady temperature throughout the cooking process.
3: Self-Basting Lid
Ever wondered about the spikes on the lid of the oven? That isn't there for fashion it's a cooking method. It helps with self-basting your recipe so that you don't have to baste the Thanksgiving turkey yourself every 30 minutes.
Griswold's C.A. Massing invented the self-basting lid and filed for a patent on November 25, 1918.
My family and I like to use the self-basting lid for better flavor, better browning, and juicier food. After the juices evaporate from the pan, the tight lid ensures that the water vapor can't escape which sends it to the spikes where it drips off onto the food. This leaves behind the seasonings.
This feature on the inside of the lid bastes favorite dishes like nothing else. Whole chicken, creamy soups, beef roasts, braised meats, and pork loins because it enhances the moisture of the recipe.
You can find this feature on electric roaster ovens too. Using a self-basting lid on turkey has a special advantage because this meat has an infamous reputation as being too dry. Cooked wrong, it certainly can be too dry. 
4: Flavor
Food cooked in this cast iron cookware just tastes better. The heavy lid seals in moisture, resulting in tender, flavorful dishes.
5: Cook Pasta Directly in the Sauce
Dutch ovens cut out the need for the middleman for cooking pasta in boiling water. Instead of boiling water, you will use an intensely-flavored moisture-heavy cooking liquid.
To give you a clear example, you could cook pasta in water, wine, broth, and the liquid from canned tomatoes. What you cook it in depends on the desired flavor profile of your dish.
Expert Tip: The Dutch oven may not cook every sauce well, and marinara and spaghetti sauces fall into the category of what not to cook in a Dutch oven. You may want to avoid tomato-based sauces, in general, because you don't want sticky residue on your food. Enameled cast-iron Dutch ovens do better for sauces because many sauces have acidic properties.
Using the Dutch oven for pasta can save you time when you have a dinner party with 20 guests at 7 pm. Just remember that not every sauce works well in a Dutch oven.
Want to cook with tomato sauce in a Dutch oven read my article "What not to cook in a Dutch oven and how to do it anyway".
6: Dutch Ovens Braise and Cook Stew and Soups
Expert chefs define a great stew as one with a rich and thick texture. You don't have to lengthen out a lofty list of ingredients to pull it off. Dutch ovens use the low-and-slow cooking technique to achieve the same richness and texture.
In particular, starchy ingredients in a stew break down and add to the body of the stew. To give you an example of starchy food, cooking down sweet potatoes until it disintegrates will serve as a stew thickener.
Why do stews do so well in Dutch ovens? The heavier weight of the pot lets you simmer the stew and cook it slowly, which results in a deeply flavored stew. Soups cook well in the Dutch oven for the same reason.
The self-basting feature and heavier lid ensure that no moisture escapes the oven. It drips right back down into the soup for maximum flavor. Believe it or not, soups can dry out, and cooking in a Dutch oven prevents this.
Dutch ovens excel at simmering and braising foods, which puts them at the top of the list for cooking soups and stews. Even when you remove the heat source, Dutch ovens retain heat, and you can trust that your soups will remain piping hot for up to 30 minutes after removal.
Some of the soups and stews that I recommend include:
Butternut squash soup
Cheesy potato stew in the Dutch oven
One-pot lasagna soup
Dutch oven tortellini soup with sausage
Carrot ginger soup
Dutch oven classic beef stew
7: Versatility
This cookware both a seasoned Dutch oven and an enameled Dutch oven can withstand high heat.
The high temperatures the cooking vessel will reach means you can braise, bake, brown, roast, sear, broil, or deep fry.
Want to cook homemade bread? These heavy-bottomed pots are made to produce homemade loaves of bread with crispy crust including sourdough bread.
Learn about the best Dutch ovens to bake bread!
Cook long and slow meals where needed. Because a Dutch oven consists of cast iron, it retains its heat longer.
Use less electricity to cook because the Dutch oven will retain its heat for longer and use less electricity to keep it heated.
You get better results than with an instant cooker any day of the week. Its ability to use a variety of cooking techniques makes it ideal for most recipes.
Want to cook with a pan, baking dish, or skillet? Trust that the Dutch oven cooks with the same effectiveness as a multipurpose cooking tool.
Expert Tip: You can buy the Dutch oven in multiple capacities, depending on the need. Be careful not to buy the biggest Dutch oven out of instinct because while it can cook more, you want to make sure that it fits your oven. The other thing is that bigger sizes weigh more and feel more cumbersome to take in and out. Using a 5 to 7-quart Dutch oven tends to fit the daily needs of most people unless you have a bigger family.
Check out this article I prepared to assist you in choosing the correct size Dutch oven for your needs.
I also like the Dutch oven because I can cook anywhere with it. I can cook on the stovetop or in the oven. Not only that, but I can cook on a grill or over a fire. Big tick of approval for indoor and outdoor use.
Expert Tip: Whatever cooking source is chosen, don't use too much heat or you will scorch your pan. Even at lower temperatures, cast iron holds heat well enough that you never have to use the higher heat settings to cook your food. 
8: Dutch Oven for Baking in the Oven or on the Stovetop
I like the Dutch oven because it gives me the choice to either cook in the oven or on the stovetop. For a stovetop Dutch oven, a rounder choice to fit the burner is usually your best bet.
In the oven, choose the oval shape because it can bake loaves of bread better. A larger size oval shape favors larger roasts, whole chickens, whole turkeys, and the leg of lambs.
You can cook on either, but the round shape does better on the stovetop. Because of its proximity to the heat source, stovetop cooking cooks the food faster than in the oven which you use for slow cooking.
9: Tenderizes Tough Cuts of Meat
We live in times where you have to save money where possible, especially for families. Braising, an act that the Dutch oven does well submerges meat in liquid and covers the top.
In cases where you bought a tough meat cut to save money, you can get the most from what you paid for. Even the toughest meat cuts become tender when slow-cooked for a while.
Not only does it tenderize the meat, but the Dutch oven will also cook the meat in its seasonings, making it highly flavorful.
Why does a Dutch oven tenderize the meat so well? The collagen and connective tissue help to hold the meat together. When cooked in ongoing moisture, the collagen dissolves into gelatin, which makes the meat more tender.
Expert Tip: Let's understand the context here, however. Don't cook a lean and naturally tender sirloin in the Dutch oven because it will ruin the sirloin. You'd find the Dutch oven the perfect choice for tough cuts like beef short ribs, lamb shanks, chicken legs, and pork shoulders.
You can braise meat easily in a Dutch oven. The hands-off approach will leave you wondering if you did anything. Just add a self-basting lid, and you don't have to worry about braising.
Pot roasts are another term for braising the meat to make it more forgiving and tender. When you can't afford the more expensive cuts, this becomes your go-to option.
Learn how to make soup slow cooking with a Dutch oven.
10: Durability: Lasts a Lifetime
You can buy quality enamel cast iron Dutch ovens for $50, but the higher-end French Dutch ovens command prices from $250 to $350.
Le Creuset Dutch oven ranks as the most coveted brand. While they can cost a pretty penny, you typically only have to buy them once as you will have them for a long time.
Dutch ovens, especially if they use cast iron, have a longstanding reputation for lasting anywhere from 50 to 75 years. You have families who have handed down cast iron through the generations because it lasts so long.
Granted, you can buy a round Dutch oven made from ceramic or aluminum, but cast iron remains the crowd favorite. You buy it once and you can trust that it lasts. 
You can buy aluminum or ceramic to get a lighter Dutch oven, especially if you require large pots, but most people still prefer cast iron. The other advantage of cast iron comes from its density. Because of the greater density, you will find it impervious to damage.
The greater danger comes from dropping on your foot. Use extra caution when lifting them because the weight can injure or break your foot. Choose carefully because how long it lasts depends on the brand and good maintenance.
11: Use a Steamer Basket
Steaming asparagus or broccoli in the steamer basket works well because of the tight seal on the lid. The vapors can't escape from the Dutch oven.
Utilize the steamer basket to hold the veggies above the main recipe and steam without it turning soggy. Place it over protein and cooking liquid.
Using this trick lets me serve up even the sauciest entree from the same pot while it remains distinct. I can cook two dishes at the same time in the same pot. That saves space and cuts down on the number of dishes needed.
If you want to cook an appetizer or a side dish at the same time, the steamer basket is a must-have tool to add to your enameled Dutch oven.
Types of Dutch Ovens
You would be surprised how many forms a piece of cookware can take! Dutch ovens come in a variety of types and materials. If you are looking to buy a Dutch oven here's a list of the different types:
Cast Iron Dutch Oven: These are perhaps the most traditional type of Dutch oven. They have excellent heat retention and distribution but can be quite heavy. They usually require seasoning to prevent food from sticking.
Enameled Cast Iron Dutch Oven: These are cast iron Dutch ovens coated with a layer of enamel. The enamel coating prevents rusting and eliminates the need for seasoning. They're also easier to clean than uncoated cast iron, and they come in a variety of colors.
Aluminum Dutch Oven: These are lighter than their cast iron counterparts, which can make them easier to handle. They also heat up more quickly, but they don't retain heat as well as cast iron.
Ceramic Dutch Oven: These ovens are usually made of stoneware or earthenware. They're great for slow cooking and baking, but they can't withstand high heat on the stovetop.
Stainless Steel Dutch Oven: Stainless steel Dutch ovens are lightweight and easy to clean. They don't retain heat as well as cast iron, but they're often more affordable.
Double Dutch Oven: These have a lid that doubles as a skillet, providing two cooking tools in one. They can be made from cast iron or enameled cast iron.
Outdoor or Camp Dutch Oven: These are designed for outdoor cooking over an open fire or charcoal. They typically have three legs for stability and a flanged lid to hold coals.
Electric Dutch Oven: These are electric appliances that mimic the slow cooking of traditional Dutch ovens. They can be set to cook at a specific temperature for a certain amount of time, providing the convenience of a slow cooker with the cooking quality of a Dutch oven.
There are more types of Dutch ovens read about them in our in-depth article.
Final Thoughts – Why My Family Uses a Cast-Iron Dutch Oven?
My family and I love the Dutch oven because it provides us with many cooking options, casserole dishes being one of our favorites, while never lowering the quality of the food.
History is also on its side. People have used Dutch ovens for centuries, and the Lewis and Clark Expedition used a cast-iron Dutch oven, according to Joseph Whitehouse, an expedition member who wrote about it in his journal. Doubtless, he found this cooking tool as valuable to the members of his party as I find it for my family members today.
Even to this day, Dutch ovens remain popular, and what sets them apart is that you can get them extremely hot while retaining heat for longer than other pots and pans because of the cast iron in them.
Want to check out the latest information about Dutch ovens and their brands? See my article for the best Dutch ovens available in 2023.
One-Pot Cooking Rocks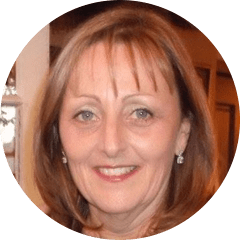 Michelle – Author
Hi, I'm Michelle the founder, owner, author, and editor of OvenSpot. My passion for one-pot cooking commenced when I was working to prepare cafeteria lunches for school students. I am now on a mission to assist you in choosing the cooking pot or appliance you will use every day. As well as in-depth information to assist you in using and caring for your cookware and appliances.
Questions? Reach out to Michelle at [email protected]